DALLAS — Former Dallas police officer Amber Guyger was found guilty of murder Tuesday in the shooting death last September of her neighbor, Botham "Bo" Jean, who was eating ice cream in his apartment when Guyger barged in, thinking the apartment was her own, and opened fire.
Guyger, 31, appeared to show no immediate reaction as the verdict was read, though Jean's family members could be heard crying quietly. As court recessed following the verdict, Jean's family and supporters could be heard celebrating the verdict in the hallway.
The verdict, which was rendered after just over four hours of deliberation, was unanimous.
Watch the verdict below, courtesy of Court TV.
>> Related story: Former Dallas cop Amber Guyger found guilty of murder in Botham Jean shooting
Dallas County District Judge Tammy Kemp sent the jury on an extended lunch break. Jurors were expected to return after the break begin determining Guyger's sentence.
A murder charge in Texas carries a sentence of between five and 99 years in prison.
Guyger's defense team consoled her at the defense table. She was later allowed to leave the courtroom with her attorneys, but returned to await the jury's return.
>> Related story: 'I was scared to death': Ex-Dallas cop Amber Guyger sobs on stand over Botham Jean shooting
Members of Guyger's family, who The Dallas Morning News reported were in court for the first time Monday, sat in court, quietly consoling one another.
There was uncertainty Tuesday morning about what, if any, crime jurors might find the former officer guilty of after Kemp on Monday allowed the defense to argue that Guyger was not guilty under Texas' "castle doctrine," which is similar to other states' "stand your ground" laws.
The statute, passed in 2007, applies in cases where four legal criteria are met, according to The Washington Post: The shooter must believe someone is trespassing on their property, they cannot provoke the victim during the confrontation, they cannot be committing a related crime when they pull the trigger, and they must believe deadly force is necessary.
>> Read more about the law here, courtesy of Barnett, Howard & Williams LLC.
The Post reported that Guyger's case may be the first in which the castle doctrine has been applied to a killing that took place in the victim's home.
Lee Merritt, one of the attorneys representing Jean's family, told the Associated Press the jurors will be deciding "the value of a black life."
Guyger admitted on the stand Friday that she shot to kill when she fired at Jean, 26, the night of Sept. 6, 2018, as he ate ice cream in his apartment at the South Side Flats, where he lived on the fourth floor. Guyger lived in the apartment directly beneath Jean's unit.
The prosecution argued in closing arguments Monday that the castle doctrine was not in place to protect Guyger in this situation.
"It protects homeowners against intruders and now all of a sudden, the intruder is trying to use it against the homeowner," prosecutor Jason Fine told the jury, according to CNN. "This law is not in place for her, it's in place for Bo."
Kemp also ruled that jurors can consider the lesser offense of manslaughter when determining Guyger's culpability in the fatal shooting, CBS Dallas-Fort Worth reported. If torn over the two charges, Kempt told the jury, they should lean in the defendant's favor and find her guilty of the lesser charge.
The judge's ruling on the castle doctrine was met with outrage from critics, who questioned how the law could protect someone who wrongly entered a man's home and shot him while he was unarmed.
"Why should you be allowed to break into someone's home, shoot them and then be let off the hook by the castle doctrine?" U.S. Rep. Joaquin Castro (D-Texas), tweeted Monday.
CNN legal analyst Paul Callan argued that the ruling "might give the jury an excuse to acquit" Guyger.
Deliberations began Monday. The Dallas Morning News reported that jurors retired for the day shortly after 5 p.m., but the jury was back in court Tuesday morning to resume deliberations.
Court TV, which has live streamed the entire trial, was monitoring their progress. Less than four hours into their deliberations, jurors asked Kemp for a clearer description of manslaughter and the castle doctrine.
Guyger, 31, was off-duty but still in uniform when she mistakenly went to Jean's fourth floor apartment instead of her own. She was coming off a 14-hour shift as a patrol officer.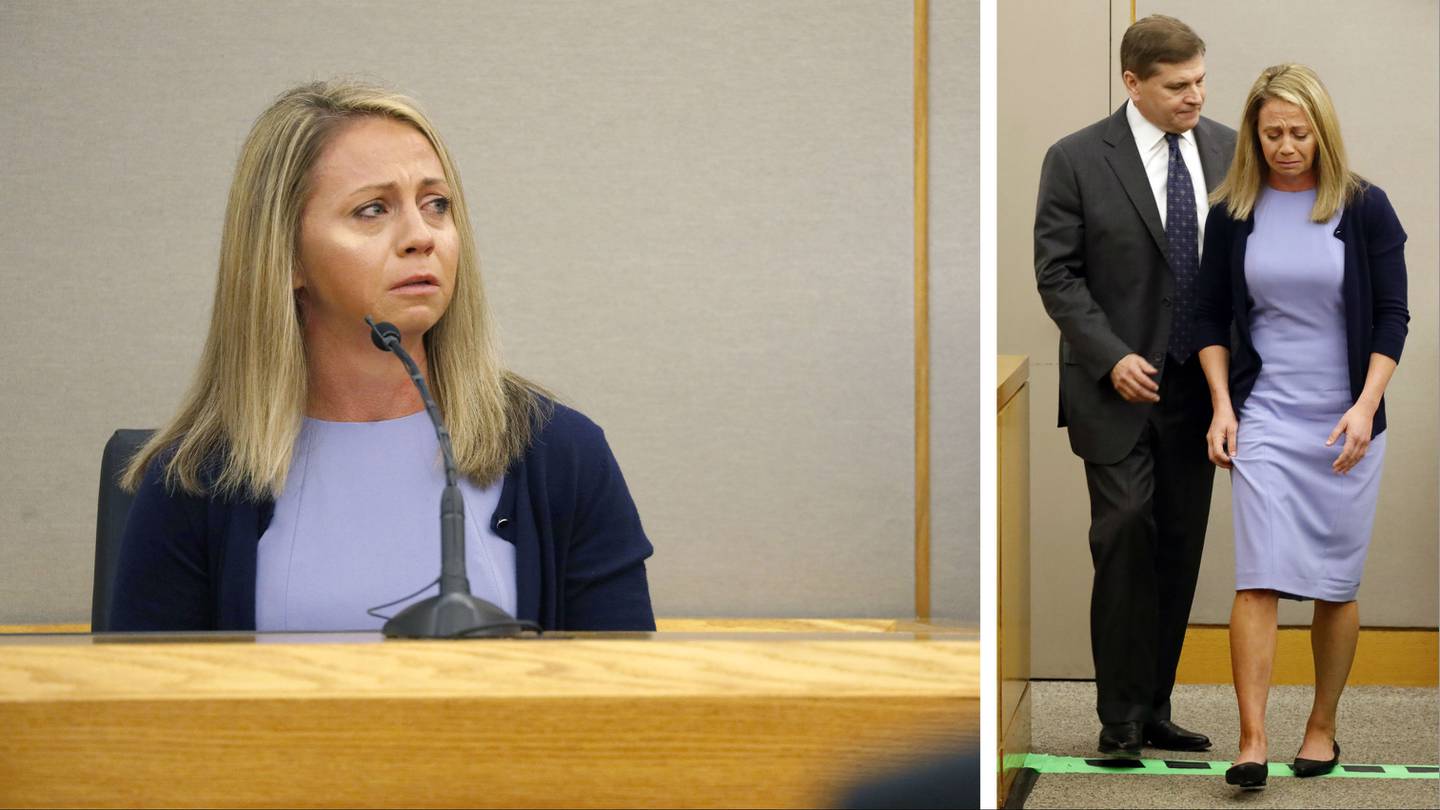 Defense attorney Toby Shook told jurors in closing arguments that an exhausted Guyger "made a series of horrible mistakes" the night she killed Jean, a Caribbean-born accountant who someday hoped to become a politician in his native St. Lucia.
Shook and co-counsel Robert Rogers argued that Guyger's mistakes were reasonable ones and that prosecutors had failed to prove otherwise.
"We actually, even though we have no duty, we showed you how this was a reasonable mistake," Rogers told the jury, according to the News. "The state, what did they bring you? Sexting and speculation.
"Everything that they have done has been to try to distract you and trick you from looking at the law in this case because they know that if you apply it correctly, that Amber Guyger is not guilty."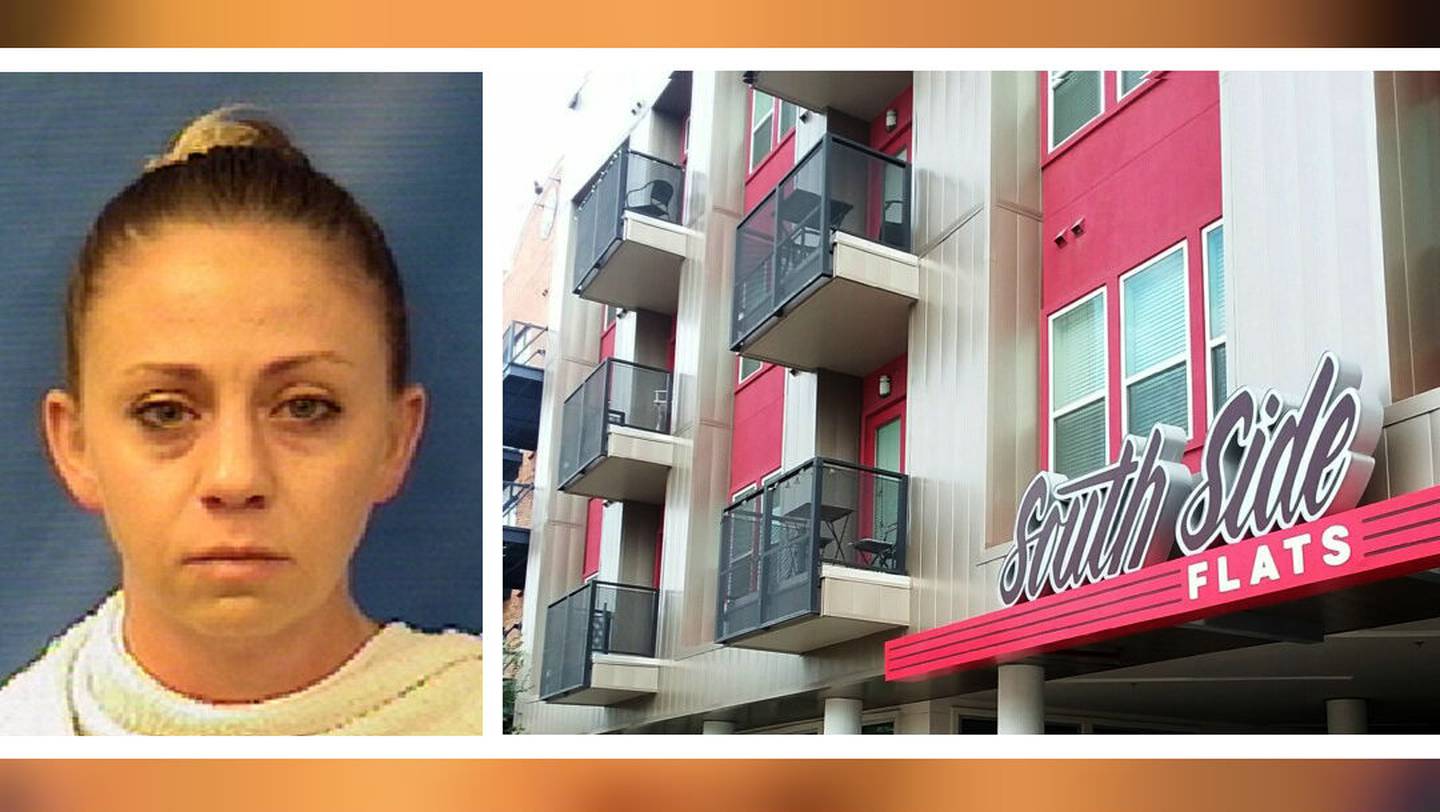 Prosecutors argued during the trial that Guyger was distracted as she arrived home because she was busy texting and talking to her work partner, Martin Rivera, with whom she'd had a sexual affair. They said her mind was on a possible tryst later that night.
Guyger testified Friday that the sexual aspect of her relationship with Rivera had been over for months and the texting the day and evening of Jean's death was innocuous flirtation.
Testimony showed she was on the phone with Rivera as she parked her truck on the wrong level of the parking garage.
Three minutes and 40 seconds after hanging up with Rivera, Guyger called 911 to report having shot Jean.
Audio of the call showed she told the dispatcher a total of 19 times that she thought it was her apartment she'd entered.
She also lamented in the call that she would lose her job.
Listen to the audio of Guyger's 911 call below.
Prosecutors argued that Guyger was more concerned about herself that night and that she shirked her duties as an officer by not rendering first aid to Jean, who lay dying of a bullet wound to his heart. Guyger admitted on the witness stand that she did not perform CPR properly, though she was trained in the lifesaving technique.
She had no blood on her uniform and rubber gloves she carried in her pocket in case of a similar situation had not been used.
Guyger texted Rivera while on the phone with 911 dispatchers, telling him she had "(expletive) up" and needed him. Body camera footage shot by officers responding to the 911 call showed her texting outside Jean's apartment as other officers performed CPR on him, trying to save his life.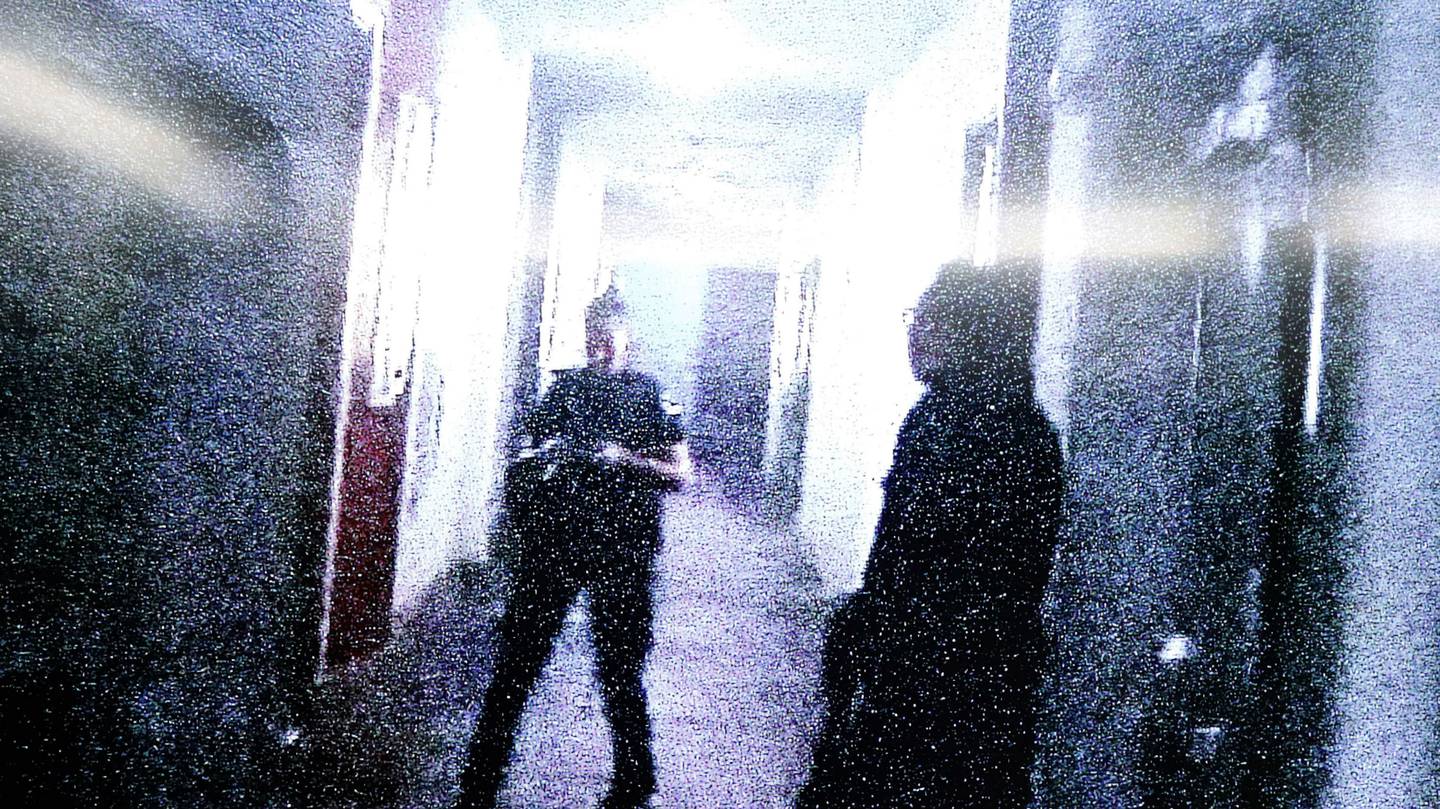 Shook told jurors the "hard truth" was that no amount of CPR was going to save Jean.
"He couldn't survive because of the wound he received," Shook said, according to the News. "CPR wasn't going to help."
Watch Guyger reenact the shooting below.
TX v. Guyger: Reenactment

"Let me see your hands!" #AmberGuyger reenacts entry into victim's apartment. Tune in NOW for LIVE coverage of the Wrong Apartment Murder Trial.

Posted by COURT TV on Friday, September 27, 2019
The newspaper reported that Shook said jurors needed to look at the evidence calmly and without emotion.
"You can hate her for sending that text," he said of Guyger's texts to Rivera. "You can be angry with her. You can hate her, but you can't convict her."
Guyger said on the stand Friday that she "was scared to death" when she shot Jean, who she took for an intruder in her apartment. She testified that she heard "loud shuffling" before opening the door, which she said was ajar when she arrived.
Seeing a silhouette in the dark living room, she said she ordered Jean to show his hands. Neighbors testified they did not hear Guyger's voice before the gunshots.
Guyger claimed Jean was coming toward her when she shot him, believing him to be a threat to her safety.
"I thought that he was coming at me, and because I couldn't see his hands, that he was going to kill me," she testified.
Watch more of Guyger's testimony below.
#AmberGuyger Cross Examination

WATCH: Prosecution cross-exams #AmberGuyger on the witness stand. Tune in to #CourtTV NOW for LIVE coverage of the Wrong Apartment Murder Trial.

Posted by COURT TV on Friday, September 27, 2019
Guyger said she fired two shots from her position inside the doorway. Only when she went further into the apartment did she look at the furnishings and realize she was not in her home.
"It started hitting me that this guy, I have no idea who he is, and that's when everything just started to spin," Guyger said.
Guyger claimed Jean was "pacing back and forth" near a window when she saw him. Dr. Chester Gwin, the Dallas County medical examiner, testified, however, that Jean was likely crouching, cowering, ducking or in the process of standing up from his couch when he was killed.
>> Related story: Amber Guyger trial: Botham Jean was bent over or lying on back when shot, medical examiner testifies
He also could have been lying on his back when the fatal bullet entered above his left nipple and traveled downward through his chest, striking a rib and tearing into his heart. From there, the bullet went through his diaphragm, stomach and intestines before embedding in a muscle near his spine.
Guyger sobbed on the stand, telling the court she has "to live with (Jean's death) every single day." She said she wishes their roles had been reversed that night.
"I wish he was the one with the gun and killed me," she testified. "I never wanted to take an innocent person's life."
Watch a portion of the prosecution's closing arguments below.
Prosecutor Jason Fine on Monday began the state's closing argument by reading a portion of Guyger's testimony: "I never want anybody to have to go through or even imagine going through what I felt that night."
"Are you kidding me?" Fine said, crumpling up the page from which he was reading and tossing it in the trash, the News said. "That is garbage."
Fine and lead prosecutor Jason Hermus presented the situation from Jean's perspective, calling Guyger the intruder in Jean's home, according to CBS DFW.
"She did not think that night. When they talk about 'deadly force, she had to use deadly force? Bo was about to eat some ice cream. Was Bo a threat? No. He was not a threat," Fine said.
Fine pointed out the red flags that Guyger missed that would have shown her she was on the wrong floor and at the wrong apartment. A large decorative planter that a neighbor had in the hallway of the third floor was missing.
Guyger had to pass more than a dozen apartment doors, each with a lighted sign showing its number, before reaching Jean's door. Each could have told her she was on the wrong floor.
Watch part of the closing arguments from the defense below.
Jean had a bright red doormat in front of his door, while Guyger had none. When she inserted her electronic key fob into the door, a red light would have appeared, telling her the door did not recognize the key.
Testimony during the trial also showed that Jean and a friend had smoked marijuana earlier that evening. At least one responding officer testified about recognizing the smell when he arrived at the scene.
"I mean, my God," Fine said, according to the News. "This is crazy. It was unreasonable. She should've known she was in the wrong apartment."
Fine also pointed out Guyger's testimony that she went into the apartment looking for the person she deemed a threat instead of following her police training and retreating from the situation to call for backup.
Guyger also testified about how afraid she was following the shooting.
"I was by myself with someone I had just shot," Guyger testified. "I was alone with him, and that's the scariest thing you could ever imagine, and I just wanted help."
Hermus, during cross-examination, told Guyger to imagine the scenario from Jean's shoes.
"Can you imagine Mr. Jean's perspective?" Hermus asked. "An intruder barging into his apartment. And then having been shot and fallen and being alone in that apartment.
"Can't you imagine that being a little bit scarier than you just being alone at the moment?"
"Yes, sir," Guyger responded.
Fine told jurors during closing arguments that, as the voice of the community, they needed to do the right thing, the News reported.
"I believe that y'all will do the right thing, that y'all will follow your oath, that y'all will follow the law, apply it to these facts and render the only, only true verdict, the only just verdict -- and that is that this defendant murdered an innocent young man in his home.," Fine said.
Jean's parents and siblings have been present throughout the trial, sometimes turning their faces away as images and body camera footage from Jean's final moments was shown. Jean's father, Bertram Jean, wiped tears from his eyes as Guyger testified.
Cox Media Group