DALLAS — It was a day filled with anger, sadness and regret Wednesday as Amber Guyger, the white former Dallas police officer convicted of murdering her unarmed black neighbor, 26-year-old Botham Jean, in his apartment last fall, was sentenced to 10 years in prison.
There were also remarkable shows of forgiveness. The most poignant moment of the day came when Jean's 18-year-old brother, Brandt Jean, forgave Guyger for killing his older brother, who Guyger shot Sept. 6, 2018, after going to his apartment by mistake and believing him to be an intruder in her home one floor down.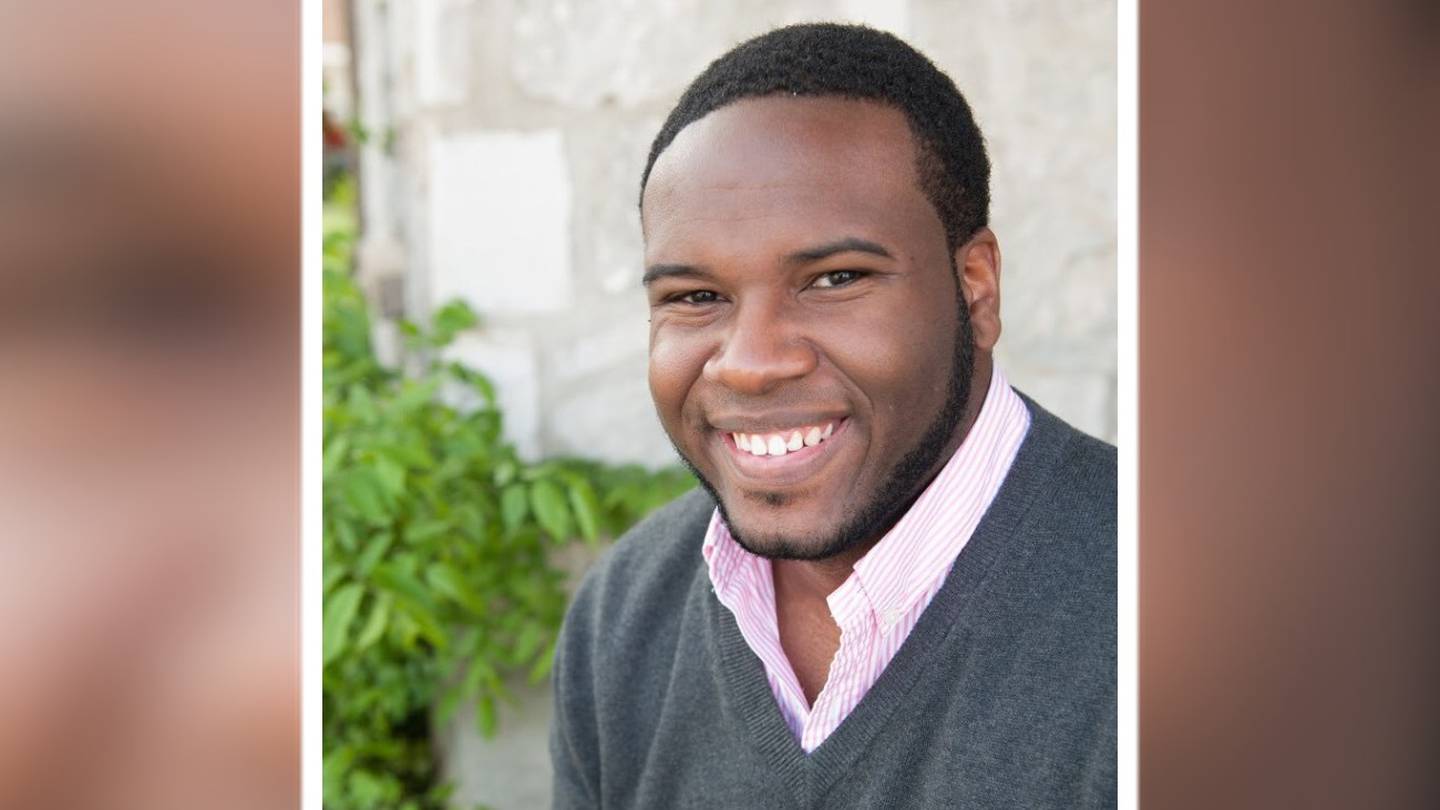 >> Related story: Jury sentences former Dallas police officer Amber Guyger to 10 years in prison
"I'm speaking for myself, not even on behalf of my family, but I love you just like anyone else," Brandt Jean said, in part. "I'm not going to say I hope you rot and die."
Brandt Jean begged Dallas County District Judge Tammy Kemp to allow him to hug the convicted killer. The embrace between Jean and Guyger caused weeping in the courtroom, including from Kemp, who wiped tears from her eyes as the pair hugged for more than a minute.
Watch the moment between Brandt Jean and Amber Guyger below, courtesy of The Dallas Morning News.
>> Related story: 'I forgive you': Botham Jean's brother hugs Amber Guyger after her sentencing
What came next in the courtroom, however, has stoked anger, particularly among the black community in Dallas and beyond. Kemp, who had stepped off the bench to comfort the Jean family, then did the same for Guyger, giving the 31-year-old woman a Bible and counseling her before allowing the defendant to hug her -- a hug the judge reciprocated.
Outrage toward Kemp was swift. Praise, and some anger, was expressed toward Brandt Jean.
Protests were also held downtown Wednesday night to protest Guyger's 10-year sentence. Fox 4 News in Dallas reported that one arrest was made in Dealey Plaza, not far from the county jail.
Some protestors made it into the jail lobby before deputies in riot gear turned them away, the news station said. The protestors returned to the courthouse, where the protest ended just after 10 p.m.
She faced up to life in prison for murder, but Kemp allowed jurors to consider Texas' 'castle doctrine,' or its version of a "stand your ground" law, when deliberating on Guyger's sentence. That ruling was also met with consternation by many.
Bertrum Jean, father of both Botham and Brandt Jean, told CNN Thursday that he agrees with his younger son, though he wishes Guyger's sentence had been harsher.
"I felt the same way as Brandt. I wish I could've extended that same courtesy," Bertrum Jean said. "That's what Christ would want us to do."
Like his son, Bertrum Jean said he does not want to see Guyger "rot in prison."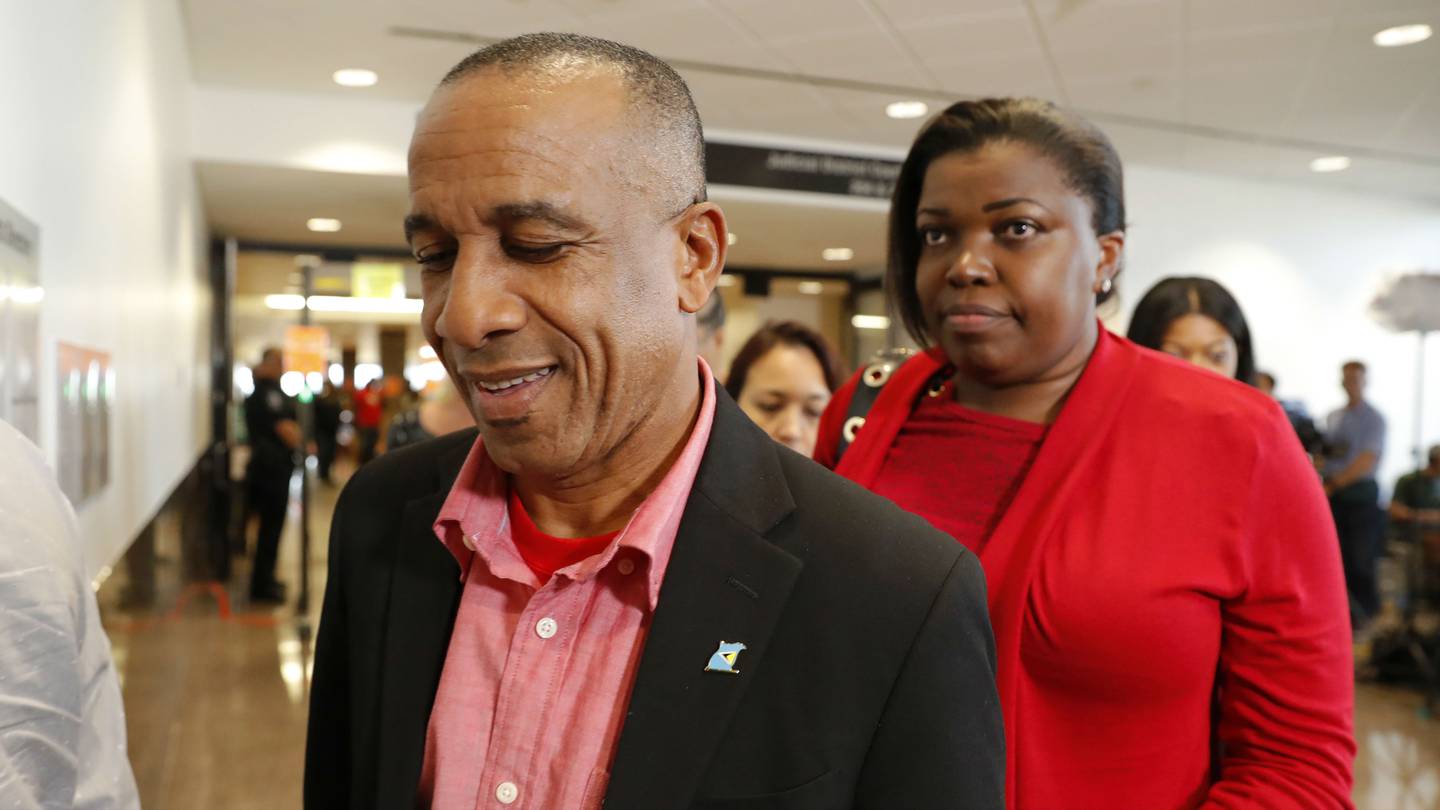 "I hope this will help her to change and recognize the damage, the hurt that our family's going through," Bertrum Jean told CNN. "So I wish her well and I will pray for her family and pray for her as well."
Lee Merritt, a civil rights attorney representing the Jean family, said Thursday that a 10-year sentence for murder isn't "nothing," but it isn't enough.
"She saw his black skin. He had no other weapon," Merritt wrote on Facebook Wednesday. "We believe she weaponized his race, as Americans often do, particularly American cops. 'Perceiving a threat' from black people doing mundane things is a part of the pattern we fight against."
Dallas County District Attorney John Creuzot said after the verdict that he had expected Guyger to be handed a longer prison sentence. Trial prosecutors has requested at least 28 years -- a year for each of the birthdays Botham Jean would have celebrated on Sunday if he were still alive.
"Over 37 years, I have seen so many cases," Creuzot said. "To be honest with you, I have long stopped trying to guess what a jury would do, and I have long accepted their judgment. They heard the case, I didn't."
He told reporters the Jean family also appear to have accepted the outcome.
"They're happy that this is done, that she's been held accountable and it's done," he said.
Watch Creuzot speak below.
Jason Trahan, a WFAA reporter who covered the sentencing hearing and its aftermath, described the scene inside Kemp's courtroom for a colleague.
Kemp approached Guyger and began speaking to her before leaving the courtroom for a moment, Trahan said. When she returned, she held a Bible in her hands.
"You can have mine. I have three or four more at home," Kemp said, according to CNN.
"And then she started to talk to her about the Bible, and the judge said, 'This is your job while you're in custody,'" Trahan said.
Watch Jason Trahan describe below the interaction between Judge Kemp and Amber Guyger.
Trahan said Kemp turned the pages of the Bible to John 3:16. She can be heard on Court TV footage telling Guyger, "This is where you start."
"For God so loved the world, that he gave his only son, that whoever believes in him should not perish but have eternal life," Kemp read, according to Court TV, which livestreamed the entire trial.
"This will strengthen you," Kemp told Guyger before accepting Guyger's embrace.
>> Related story: Jury rejects 'castle doctrine' defense, finds ex-cop Amber Guyger guilty of murder
The judge patted the convicted killer on the back as, according to Trahan, she continued to speak into her ear about how she should spend her next 10 years.
At one point, Guyger said something to Kemp, which prompted the judge to respond, "Oh, it's not me that's good. It's because I'm a believer in Christ," Trahan said
"Everybody in the courtroom is just standing there with their mouths open," the reporter said in WFAA's video. "Most of us are trying not to cry while we're watching this happen."
Watch Judge Kemp's interaction with Guyger below, courtesy of Court TV.
The judge continued counseling Guyger, though not all her words were audible on the recordings. Guyger wept and members of her defense team wiped their eyes.
"You haven't done so much that you can't be forgiven," Kemp told Guyger, according to Trahan. "You did something bad in one moment in time. What you do now matters."
Kemp urged Guyger to forgive herself, the reporter said.
"As we heard during testimony, some of her friends said Amber had had a hard time forgiving herself for what had happened, understandably," Trahan said.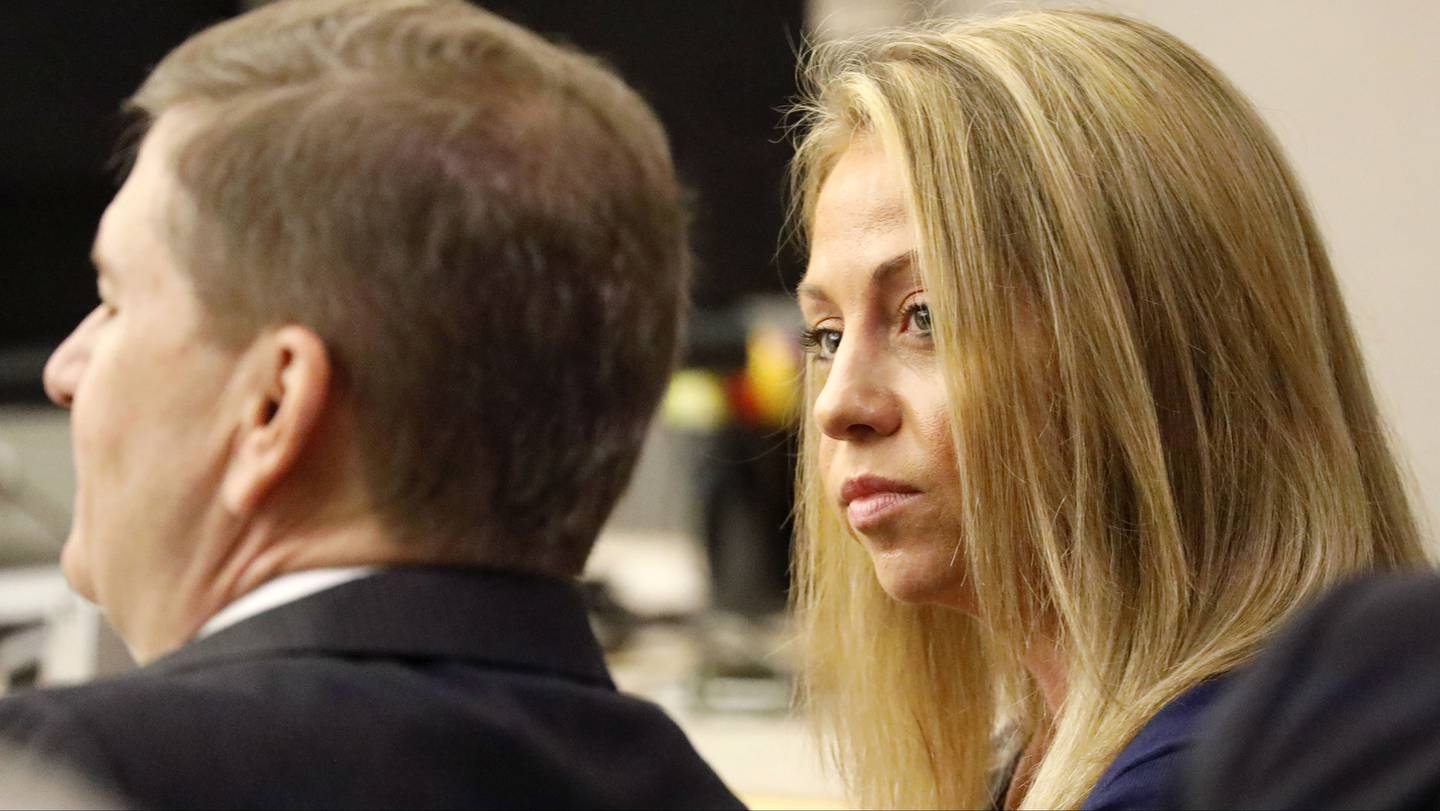 Trahan said he had never seen anything like the exchange in his 20 years covering court cases. Court TV's moderators also seemed stunned as they narrated live what was going on.
"That is the judge, hugging the defendant, Amber Guyger," a moderator said, putting emphasis on the word defendant.
The backlash from the public was immediate.
Commenters on WFAA's footage, which was uploaded to YouTube, expressed disbelief over Kemp's actions.
"Did she even express this much sympathy to the actual victim's family?" one commenter said. "I'm appalled."
Photos shared by Fox 4 News, as well as images shot by a Dallas Morning News photographer, showed Kemp speaking with the Jean family and hugging each of his parents.
Jean's family had already left the courtroom when Kemp's interaction with Guyger took place, WFAA reported.
Another YouTube commenter wrote that the Central Park 5, the group of young black men wrongly convicted and later exonerated in a 1989 rape, were "watching this with their mouths on the floor."
One commenter brought up the moment prior to the trial's start when Kemp got angry and confiscated a laptop that had begun playing music in the courtroom.
"Did anyone else find it strange that the judge got more upset and angry at the lady that brought her laptop to court, and not at the person who killed an innocent human being?" the commenter wrote.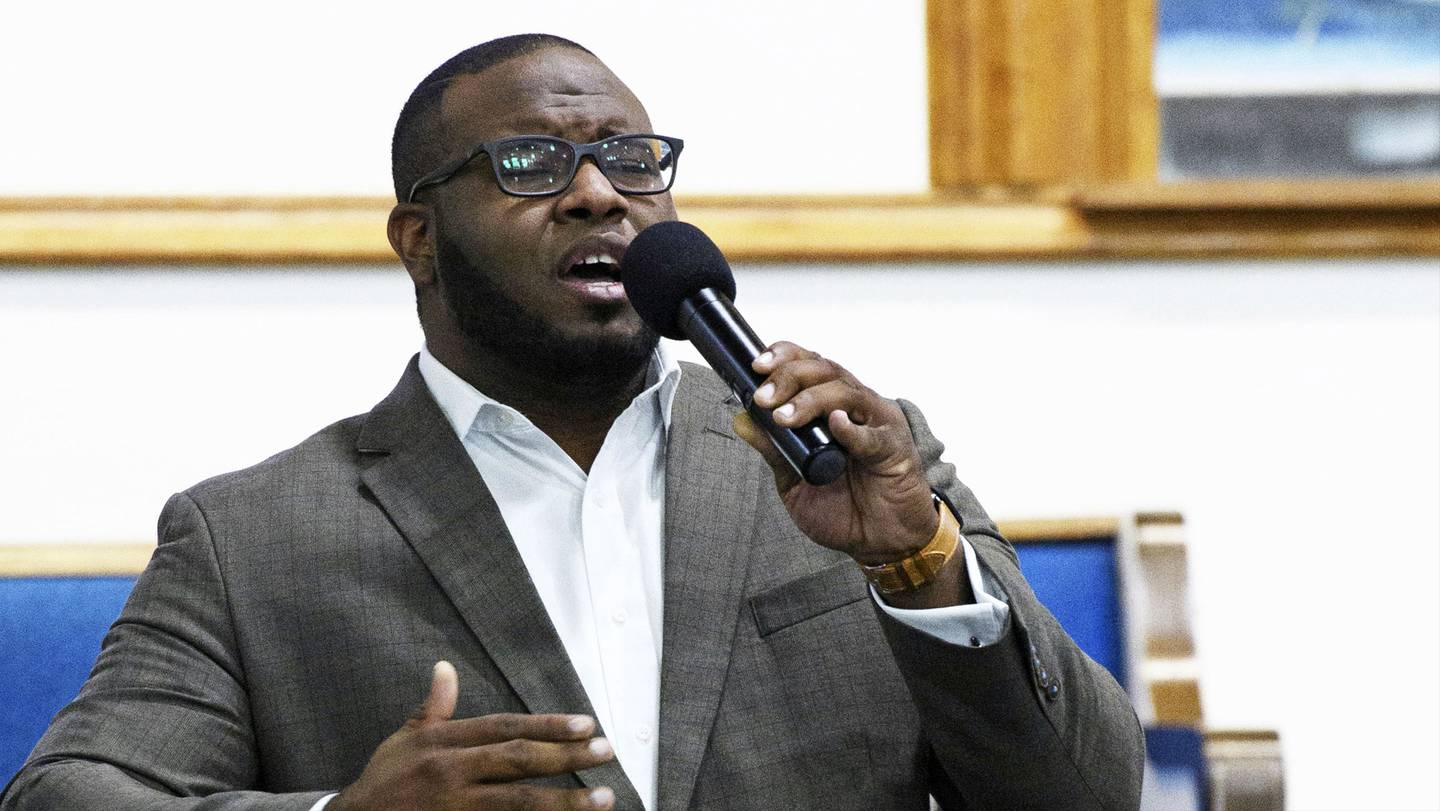 Another questioned whether, if Botham Jean had been the one to kill Guyger, Kemp would be offering him "hugs and kisses and (her) personal Bible."
The response was equally negative on Twitter, where one man wrote: "How many other convicted murderers receive hugs and parting gifts from the judge who presides over their case? We are willing to bet the answer is zero."
Kemp's actions were particularly condemned by members of the black community. TV personality and celebrity stylist Elgin Charles accused Kemp, who is black, of "mammying" throughout the trial.
"Mammy" is a racial stereotype dating back to slavery and is depicted as a black woman serving her white owners or employers.
"This is disgusting and totally inappropriate," Charles wrote. "Amber Guyger is a convicted murderer, yet Judge Kemp is embracing her as if she's a victim."
"A black judge let a white supremacist cop walk, then gave her a hug," one man tweeted, while another wrote that the legal system is not set up for black people to get rehabilitation or justice.
"It's designed to get us out of the way," he mused. "You got a black judge hugging a white cop who broke into a black man's house and killed him. What do you think they would do in the reverse?"
The hashtag #TammyKemp began popping up on the social media network, where some users called for disciplinary action against the judge or a recall to get her off the bench.
"A judge must be impartial. Tammy Kemp has undermined her credibility," radio talk show host and activist Joe Madison tweeted.
"I was offended by the hugs and hair grooming," a woman wrote. "Even given her record of racist remarks and actions, black people felt compelled to make the white perpetrator comfortable, optically minimizing the harm of her heinous crime. Judge #TammyKemp was out of order. #RIPBothamJean."
Others pointed out that Kemp, who in 2018 was endorsed by the Dallas Police Association, is up for reelection in 2022.
Kemp was not the only person to get heat for her actions toward Guyger. Many people on social media expressed anger and disgust toward Brandt Jean for his forgiveness of his brother's killer.
The teen, who was visibly nervous in court as he gave a victim impact statement, told Guyger that if she asked God for forgiveness, she would receive it.
"I personally want the best for you. I wasn't going to ever say this in front of my family or anyone, but I don't even want you to go to jail," Brandt Jean said. "I want the best for you because I know that's exactly what Botham would want you to do, and the best would be to give your life to Christ."
Guyger nearly ran to embrace Jean after Kemp gave him permission to give the defendant a hug.
One Twitter user called Brandt Jean an idiot and traitor for embracing his brother's killer, whose sentence was seen by many people as a slap on the wrist for a murder conviction.
Bishop Talbert Swan, who heads the Church of Christ in God's Nova Scotia jurisdiction, lumped Jean in with Kemp and a black bailiff who, during a break in the proceedings, was seen brushing Guyger's hair. He said their actions "satisfy the demand that blacks suffer phlegmatically so our pain neither offends wypipo's (white people's) sensibilities nor sparks their guilt or fragility."
British blogger Louise Mensch replied: "Bishop with respect, she is a foul murderer but the victim's family's forgiveness is their privilege to grant or withhold. I believe Brandt Jean would have been as kind to any race of murderer. He is a role model to me, even at 18."
Other Twitter users came to Brandt Jean's defense.
Paul Goldsmith, CEO of Goldsmith Media Group, tweeted that Jean's actions were "what radical forgiveness looks like."
"We need more people like Brandt in the world," Goldsmith tweeted.
Another Twitter user agreed.
"Regardless of how you feel about the outcome of the Amber Guyger trial, watching the brother of Botham Jean, Brandt, address Amber and then hugging her was the one of the most impactful things I've ever seen. He's a powerful young man," the woman wrote.
Several people complained about the anger shown the teen, who is dealing with the profound loss of his brother.
"I hate the fact that he hugged her, but what I'm not going to do is tell someone how to deal with their grief," one woman wrote. "Many people have questionable ways of coping. As long they aren't hurting anyone, shut up."
One man wrote that his own love and compassion for other people are nowhere near the level exhibited by Brandt Jean.
"Botham Jean's brother, Brandt, is a much better man than I'll ever be," he tweeted. "Amber Guyger isn't gonna give her life to Christ. She's just glad she got only 10 (years)."
Pastor and author Michael W. Waters wrote on Facebook that people who quote Brandt Jean, but not his mother, Allison Jean, have failed.
"Listen to her, Dallas," Waters wrote. "She has given us our marching orders."
In a news conference following Guyger's sentencing, Allison Jean said the city of Dallas needs to be cleaned up from within. She spoke of alleged corruption she said was brought to light by the trial and said it cannot go on.
"The Dallas Police Department has a lot of laundry to do," Allison Jean said. "The Texas Rangers need to know who's on board, and every single one of you, citizens of Dallas and residents of Dallas, need to know what to do to get your city right."
The Dallas Morning News reported that Dallas police Chief U. Renee Hall announced Wednesday that she has initiated an internal investigation into incidents brought up during Guyger's trial, including Officer Martin Rivera's testimony that he deleted texts between him and Guyger following the shooting.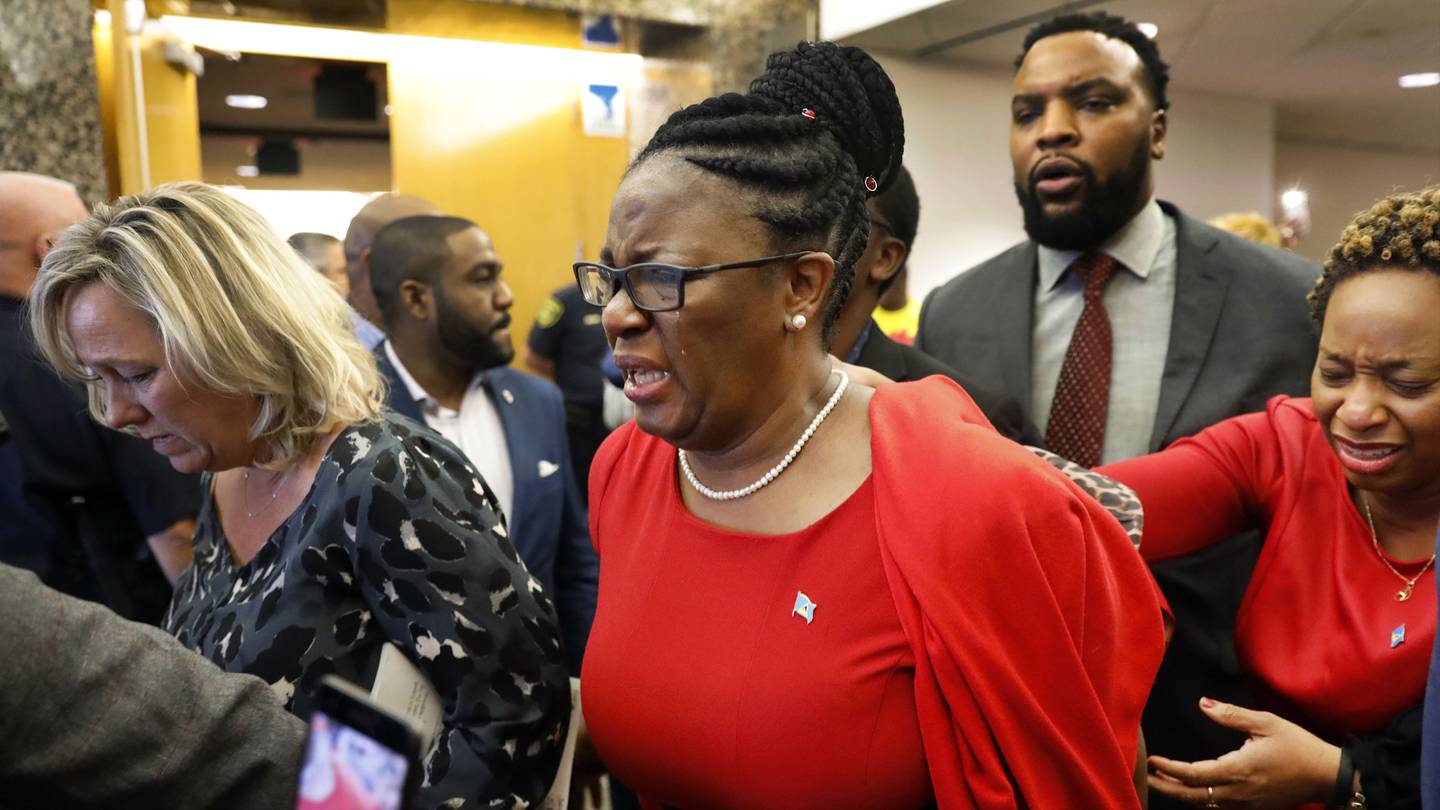 Rivera was Guyger's partner and lover. Testimony showed she was sexting with him throughout her shift the day of Botham Jean's killing and was on the phone with Rivera as she parked her truck on the wrong level of her apartment building's parking garage.
The mix-up, and her failure to notice multiple visual clues that she was on the wrong floor of the apartment building, led her to Jean's door that night.
"Our life must move on, but our life must move on with change. There's got to be a better day, and that better day starts with each and every one of us," Allison Jean said.
Cox Media Group