DALLAS — Relief seemed to be a prevailing emotion in Dallas and beyond Tuesday after former Dallas police Officer Amber Guyger was convicted of murder for gunning down Botham Jean, her upstairs neighbor, in his apartment last fall.
Guyger, 31, is the first Dallas police officer to be convicted of murder since the 1970s, according to The Dallas Morning News.
Then a patrol officer, Guyger was off-duty but still in uniform when she killed Jean, 26, after going to the wrong floor at the South Side Flats and barging into his apartment, thinking it was her own. Guyger lived in the apartment directly under Jean's on the third floor.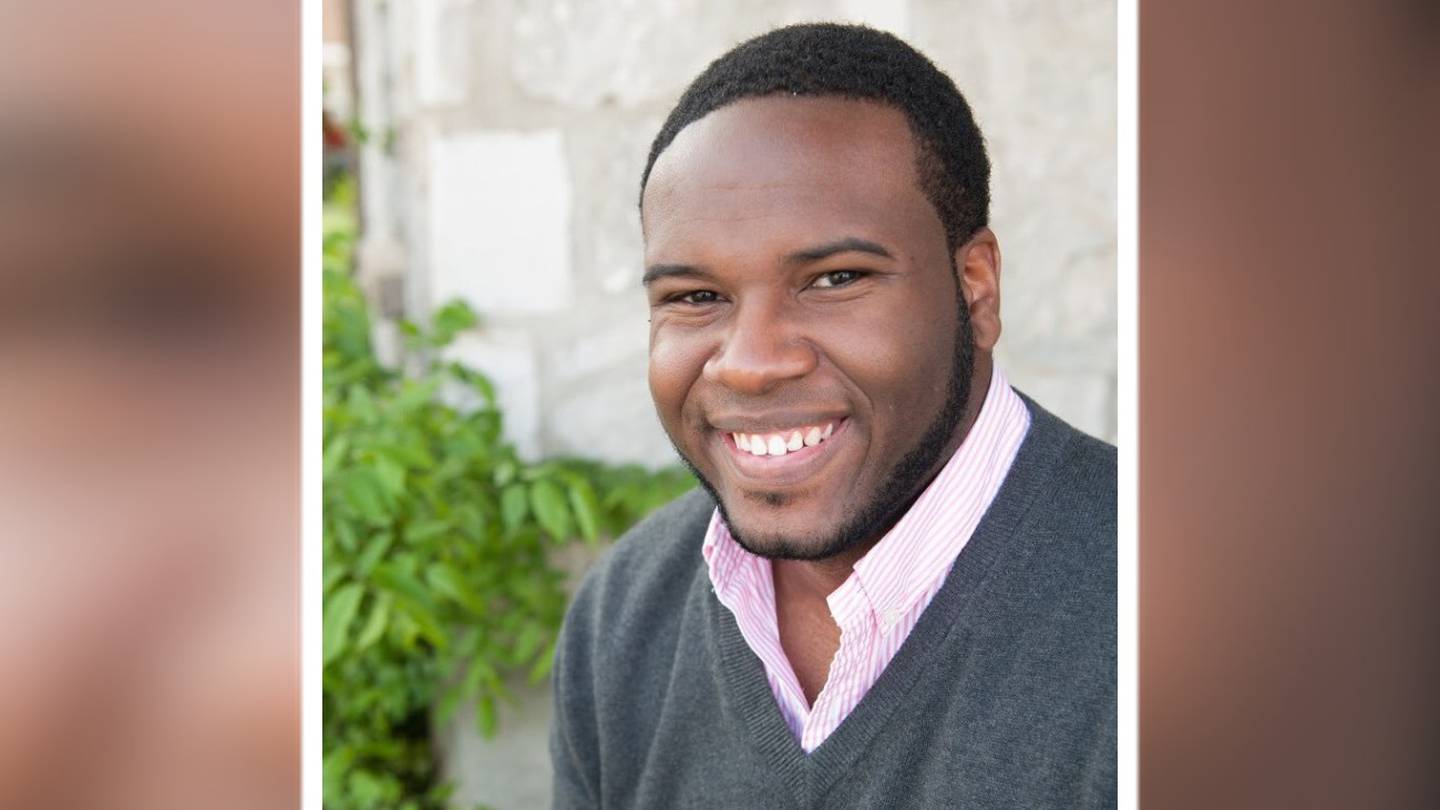 She testified that she was "scared to death" when she heard Jean, who she assumed was an intruder in her home, and went in to confront him.
Prosecutors argued that there were multiple clues to alert Guyger that she was on the wrong floor and entering the wrong home. They told jurors the officer was distracted by sexually tinged phone calls and text messages she was sharing with her work partner, with whom she had a sexual relationship, up until just three minutes before Jean was shot.
Watch the guilty verdict in Amber Guyger's trial below, courtesy of Court TV.
>> Related story: Dallas jury rejects 'castle doctrine' defense in Amber Guyger trial, finds ex-cop guilty of murder
Jurors rejected the defense's "castle doctrine" claim that Guyger was protecting her home the night she killed Jean, who was known for his beautiful singing voice. He was heavily involved in his church, Dallas West Church of Christ, where he often sang.
"This verdict is exactly what we were looking for," the Rev. Sammie Berry, pastor of Dallas West, said after court recessed, adding that the verdict "lets us know that the God we serve is still on the throne."
"God is still in control," Berry said to shouts of agreement from those around him.
Cries of celebration could be heard in the hallway outside the courtroom, where a visibly distraught Guyger remained seated at the defense table, being consoled by her attorneys.
Shouts of, "Guilty! Guilty!" echoed through the halls.
"This is what justice looks like," one Jean family supporter said exuberantly as court recessed for lunch.
Jurors returned to the courtroom after the break to begin deliberating Guyger's sentence. Guyger, who was on the police force for about four years before Jean's slaying, faces five to 99 years, or life in prison.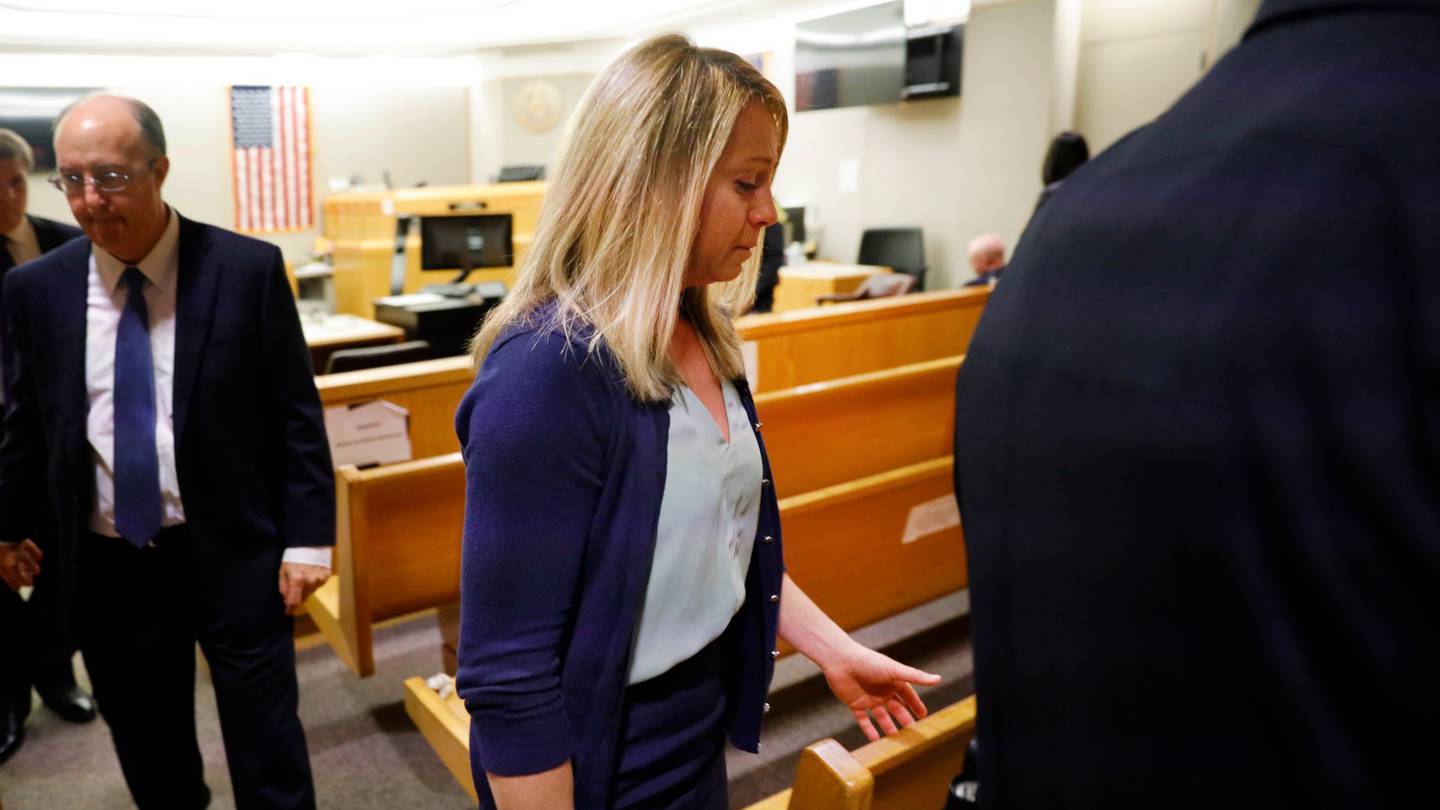 The entire trial was streamed live on Court TV. Watch the sentencing phase of the case here.
Attorneys for Jean's family praised the verdict, with civil rights attorney Ben Crump saying the jury's decision sets a precedent in America, where police officers who have killed unarmed people, particularly black men, too often go unpunished.
"This verdict is for Trayvon Martin, it's for Michael Brown, it's for Sandra Bland, it's for Tamir Rice, it's for Eric Garner, it's for Antwon Rose, it's for Jamel Roberson, for EJ Bradford, for Stephon Clark, for Jeffrey Dennis ... for so many unarmed black and brown human beings all across America," Crump said. "This verdict today is for them."
San Antonio Mayor Julian Castro, a presidential candidate for 2020, also invoked the names of other unarmed black citizens killed by police or who died in police custody.
Nothing will bring back Botham Jean. But today there was accountability for his killer," Castro tweeted. "Tamir Rice, Sandra Bland, Philando Castile, Eric Garner -- their families and so many others never got to see any justice at all. We won't forget."
Lee Merritt, a civil rights attorney representing Jean's family, addressed the verdict on his Facebook page, thanking Dallas County for delivering the murder conviction.
"Botham did not deserve to die," Merritt wrote. "His family deserved justice."
The verdict came just days after what would have been Jean's 28th birthday. Several people celebrated his birthday on Sunday -- and Tuesday's verdict -- with footage of Jean singing in church. Also circulating on social media was video released in the days after his death of him singing during chapel at his alma mater, Harding University in Arkansas.
Merritt had previously told reporters at the courthouse that Jean, an accountant who dreamed of one day returning to his native St. Lucia in the Caribbean and becoming a politician, was reclining on his couch, eating a bowl of ice cream when he was slain.
"Those facts are undisputed," Merritt said.
>> Related story: Botham Jean was bent over or lying on back when shot, medical examiner testifies
He said the jury would ultimately determine whether Jean's life mattered.
"What they take back into that jury room is the value of a black life," Merritt said Monday.
The ACLU of Texas described the verdict as a step toward justice.
"We must hold law enforcement accountable to the same standard as anyone else," the organization said in a statement. "Police should not receive special treatment, especially when someone loses his life."
The Rev. Frederick Haynes, senior pastor at Dallas' Friendship-West Baptist Church, told the News he was relieved by the verdict.
"Given the history in this country, it is surprising," Haynes said, although he added that, after hearing the evidence for himself during the trial, he would have been shocked if Guyger had not been found guilty.
"The message here is, 'Justice for all, not just for some,'" Haynes told the newspaper.
>> Related story: Former Dallas cop Amber Guyger found guilty of murder in Botham Jean shooting
Mike Mata, president of the Dallas Police Association, has been a staunch supporter of Guyger, the News reported. He came under criticism during the trial, however, after testimony showed he told a subordinate within the department to shut off her in-car camera the night of the shooting, so he and Guyger could speak without being recorded.
The Rev. Dr. Michael Waters, who the News reported has been a frequent voice at protests over Jean's death, called for Mata to be held accountable for his interference. Haynes also called for the officer's resignation.
The reaction to the guilty verdict on social media was one of surprise, a fact that was not lost on some social media users.
"You know society is (expletive) when a person is convicted of murder for breaking into somebody's house and killing him and your reaction is, 'Wow, didn't see that coming,'" one Twitter user wrote.
Blair Imani, a historian, wrote that people in the U.S. had been "very anxious" about whether Guyger, who is white, would be found guilty of killing Jean.
"She's been declared guilty by a jury," Imani wrote. "Massive relief."
Freelance writer Rob Rousseau wrote that the guilty verdict was a good thing, but that he was "taken aback by how shocking and surprising it is that a cop was found guilty for walking into someone's house and shooting them.
"The fact that this was ever in doubt at all is, uh, a problem," Rousseau tweeted.
>> Related story: 'I was scared to death': Amber Guyger sobs on stand over Botham Jean shooting
Dallas city officials expressed relief following the verdict. Authorities have anticipated demonstrations in the city, regardless of which verdict the jury returned with.
Adam Bazaldua, who represents south Dallas and some eastern parts of the city on the Dallas City Council, told the News he hopes any demonstrations remain peaceful.
"I am very pleased with the verdict and the outcome of this case," Bazaldua told the newspaper. "I have watched our city become divided in this conversation over the past year, and I'm really hopeful that this verdict and justice will help us move forward as a united city."
"The jury has spoken," Dallas County Commissioner John Wiley Price told the paper.
Dallas County Judge Clay Jenkins wrote in a statement that no single court case can remedy all of society's ills. He paraphrased a quote by the Rev. Dr. Martin Luther King Jr.: "The moral arc of the universe is long, but it bends toward justice."
"True justice and equality come over time as the result of deliberate, systemic changes" to ensure the American ideal of "life, liberty and the pursuit of happiness," Jenkins wrote.
Waters echoed Jenkins' sentiment, warning people not to take too much of a victory out of Tuesday's verdict.
"While I am grateful for the jury's verdict, I am careful to claim this as any sign of a truly new day concerning criminal justice in America," Waters told the News.
Cox Media Group