MEMPHIS, Tenn. — Every year between late April and early May the Eta Aquarids meteor shower sees peak activity.
This year, during the night of May 4 through the early predawn hours of May 5, will be the best viewing opportunity of the meteor shower.
It's created as the Earth passes through the debris field left from Halley's comet.
During peak times, the Mid-South could see up to 50 meteors an hour.
Unfortunately, the weather is a big factor in viewing a meteor shower and Monday night's forecast is full of cloud cover.
Predawn hours serve as the best viewing opportunity for the Mid-South but cloud cover will be high Tuesday morning at 4 am.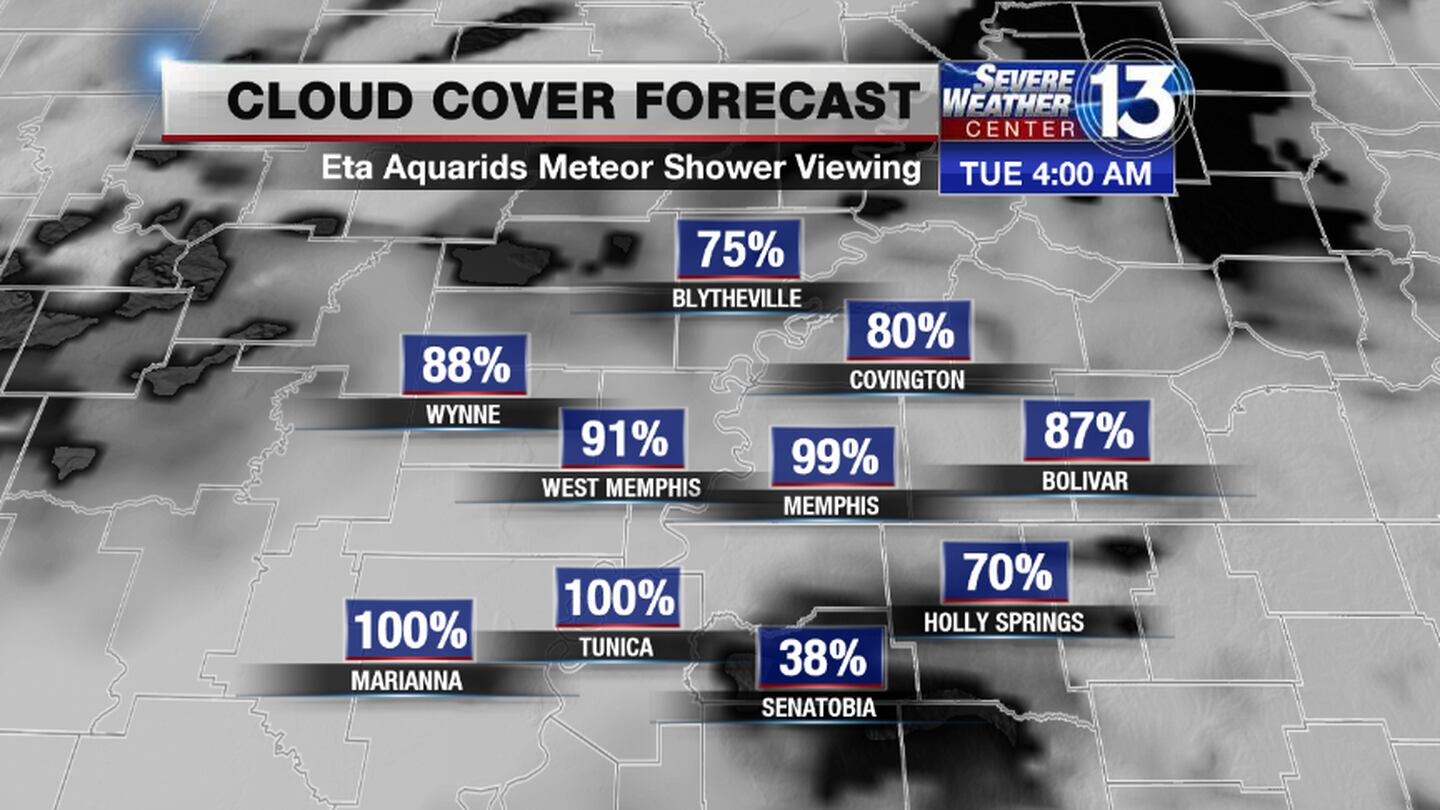 Meteor activity should still be impressive on Tuesday night with skies forecast to be much clearer. However, the moon will shine bright because May's full moon is on Wednesday night.
If you still plan to do some stargazing here are a few tips for viewing: aim for 4 a.m. Wednesday morning, get away from city lights, give yourself 30 minutes for your eyes to fully adjust and bring a blanket to lay down.
The next meteor shower that can be seen in the Mid-South will be the Perseids on the night between August 11 – 12.
---
Download the FOX13 Memphis app to receive alerts from breaking news in your neighborhood.
---
Trending stories:
© 2020 Cox Media Group