SHELBY COUNTY, Tenn — Rain and thunderstorms will continue to impact the Mid-South through the evening. Some storms are still expected to be on the strong side and could possibly become severe. The primary risk of any severe thunderstorms will be 60 mph wind gusts. The secondary risks are an isolated tornado and large hail.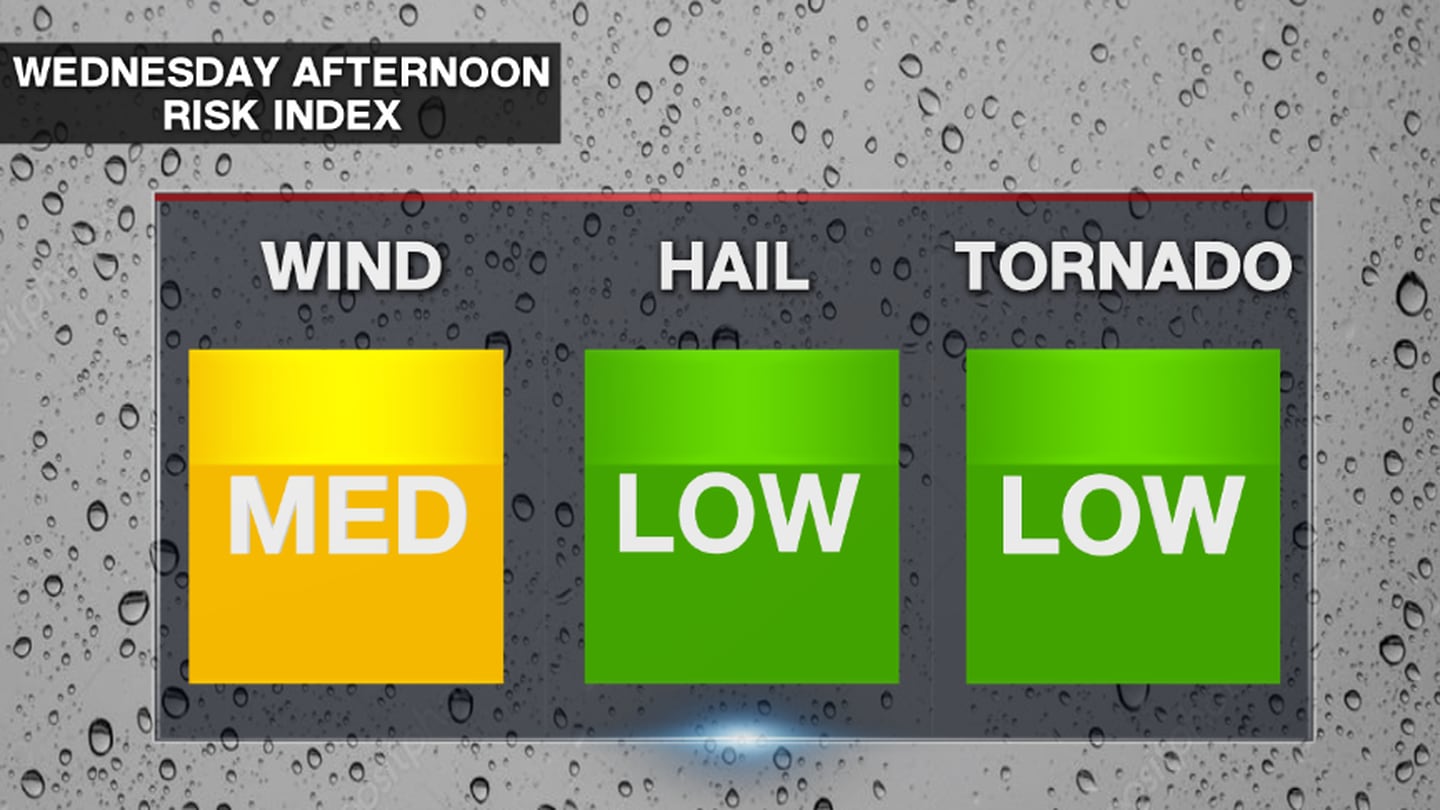 The area that has the best chance to see severe storms still remains southeast of the FOX13 coverage area. The area in orange is a level 3/5.
Cities like Oxford and Corinth are under a level 2/5 for severe storms.
This means those areas have a lower risk of severe storms but they should still be vigilant through the evening of gusty winds and an isolated tornado. The severe weather risk diminishes after sunset. ​
If you have to get out tonight take it easy on the roads!
Rainfall totals are over an inch in most places with many receiving close to two inches over the past 24 hours.
Rain will be spotty through Thursday with temperatures continuing to drop. Tomorrow will be a cold, damp day with highs near 40.
By Thursday night, we'll be watching to see if the rain will end and the temperature freezing line will meet up.
Right now, it's possible to see a brief transition to flurries early Friday morning for areas in west TN and north MS. Be mindful of possible slick spots on elevated surfaces for the Friday morning commute.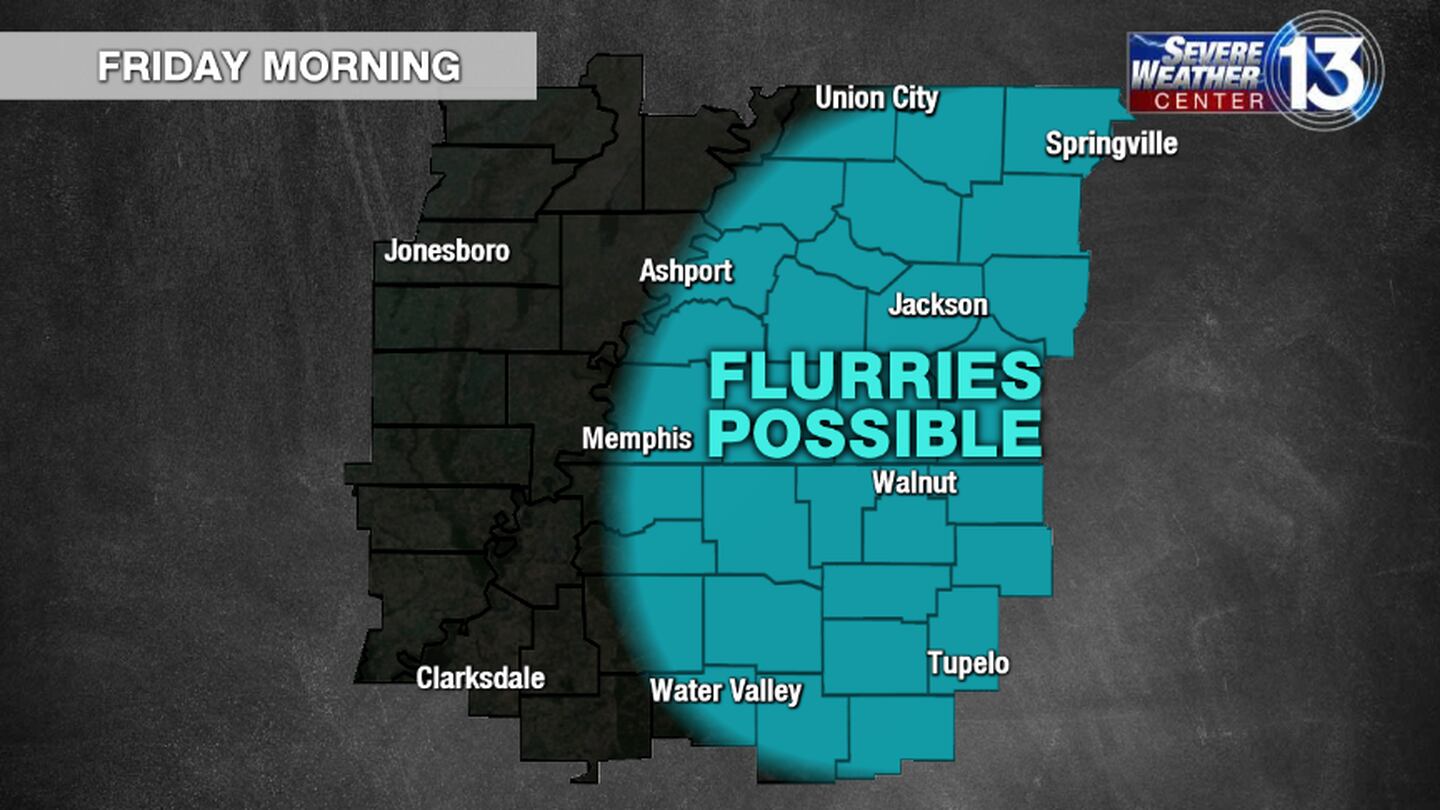 ---
Download the FOX13 Memphis app to receive alerts from breaking news in your neighborhood.
---
Trending stories:
© 2020 Cox Media Group