ARKANSAS — Severe weather marched across the Mid-South Wednesday night.
According to the National Weather Service's preliminary damage survey, an EF-0 tornado with winds around 65-70mph briefly touched down near Cash, Ark. in Craighead County.
The 2nd tornado was an EF-2 with winds around 125mph. It touched down near Claypool Reservoir just north of Harrisburg in Poinsett County, Ark.
Preliminary Damage Survey: in NE AR revealed 2 tornadoes. One briefly touched down near Cash, AR an EF-0 winds ~65-70mph. The 2nd tornado touched down near Claypool Reservoir travelling just north of Harrisburg causing damage an EF-2, winds ~125mph More details coming soon. #arwx

— NWS Memphis (@NWSMemphis) April 9, 2020
Several people were injured in the tornado.
Many homes were damaged and are still without power.
Some homes were completely destroyed.
At least 10 homes on one block were demolished.
People have been working to salvage what they can from the homes.
Police have blocked off neighborhoods so people do not get injured.
The damage here in Poinsett County is surreal after last night's tornado. 32 homes damaged. Seven homes completely destroyed. Several people injured. pic.twitter.com/N0zOMVk2Xi

— Jeremy Pierre FOX13 (@JeremypierreFOX) April 9, 2020
As the storms moved through, several FOX13 viewers sent in their photos and videos.
Cade Wayne Greeno shared this video taken from Weiner, Ark. in Poinsett County. Here's a look at a still picture from that video.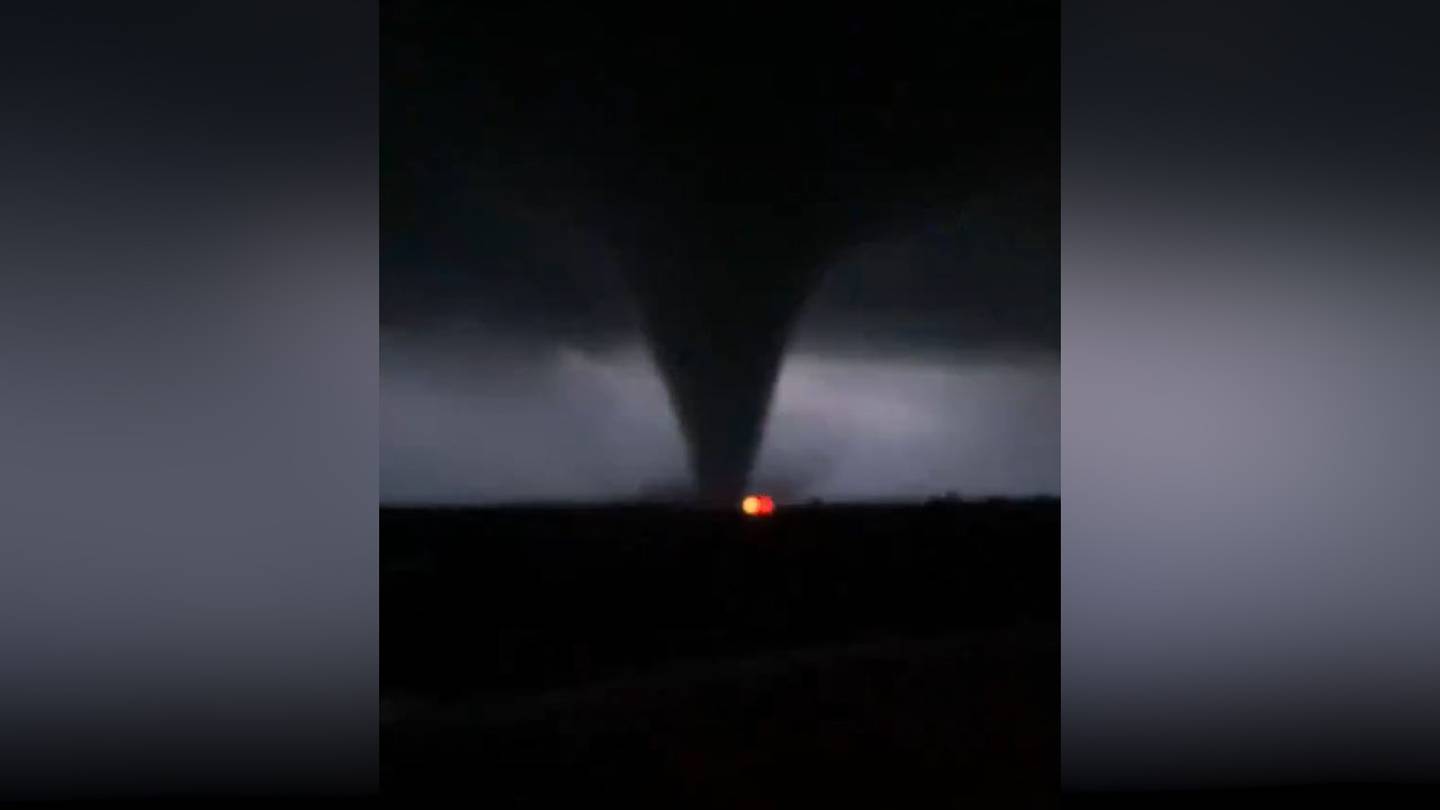 Video shared on social media showed what looked like a tornado on the ground just south of Cash, Ark. in Craighead County.
Cash is about 17 miles west of Jonesboro. Weiner is about 22 miles southwest. A tornado ripped through Jonesboro on March 28, injuring 6 people.
Tornado warnings were issued just after 8 p.m. Wednesday night for these areas as the storm moved through.
RELATED: Tornado tears through Arkansas college town, with 6 hurt
There were several other photos and videos posted to social media Wednesday night.
FOX13 will continue to track severe weather moving through the Mid-South overnight.
---
Download the FOX13 Memphis app to receive alerts from breaking news in your neighborhood.
---
Trending stories:
© 2020 Cox Media Group