For the past two days we've dealt with cloud cover and cooler temperatures from a persistent upper-level low now sitting over East Tennessee. This will finally get a nudge east which will leave us with mostly dry and warmer temperatures Thursday. Although, we should still expect intervals of sun and clouds.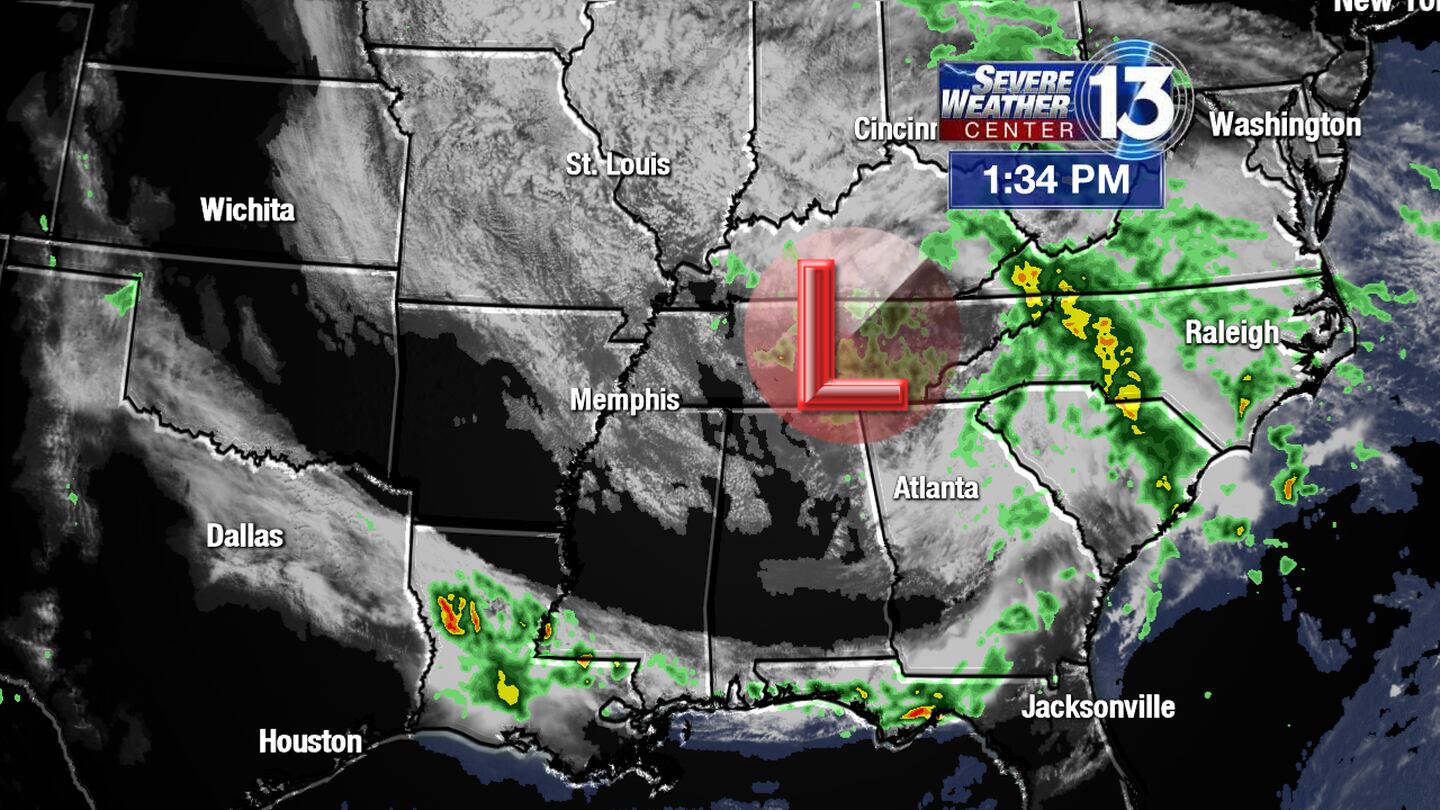 The big changes enter the forecast on Friday as a system will bring a few waves of energy with ample amounts of moisture with it to the Mid-South. This is expected to increase temperatures, humidity and rain chances this weekend. We call Memorial Day weekend the unofficial start to summer and the weather is right on cue!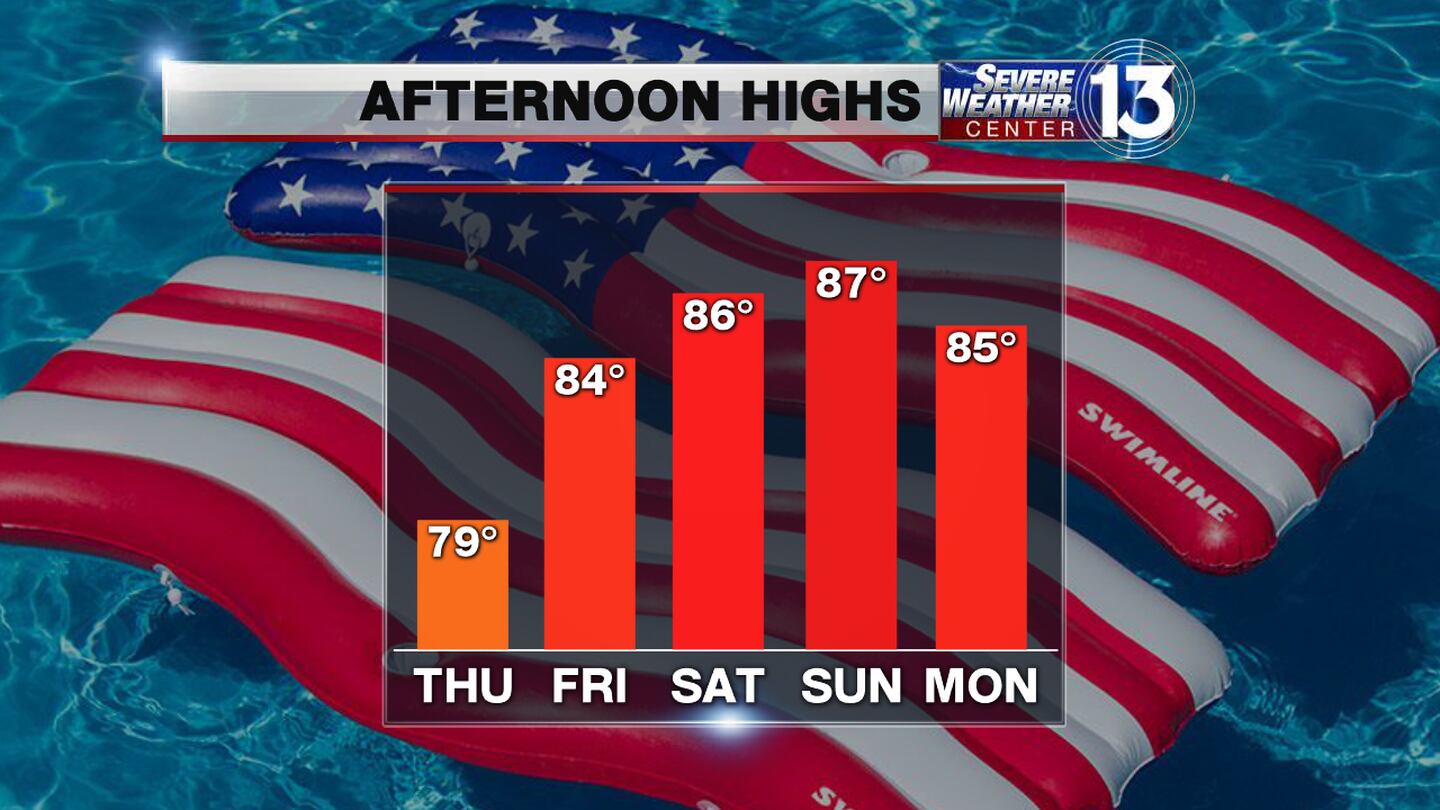 Dewpoints have been in the 50s the past two days which has led to comfortable weather conditions. But as moisture moves in the dewpoints are expected to rise into the upper 60s/near 70. This will lead to quite oppressive, sticky days this weekend. The humidity will push the heat index into the low 90s for both Saturday and Sunday.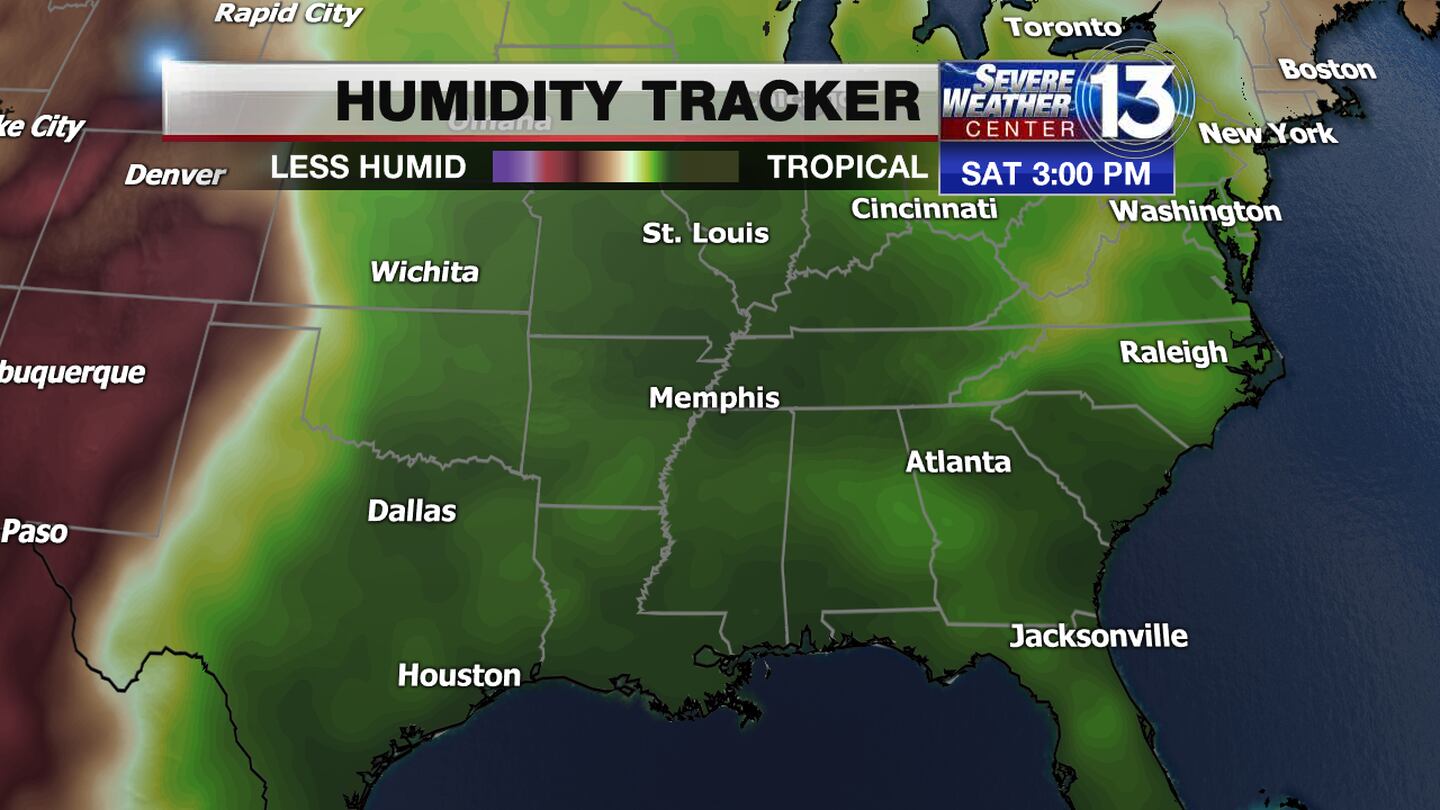 The combination of rising heat and humidity (along with the incoming waves of energy) will help focus a chance of shower and storm development over the Midsouth each afternoon this holiday weekend. As of right now, not one day looks to be much more wet than the other and no washouts are forecast but it's something worth noting and staying up to date on.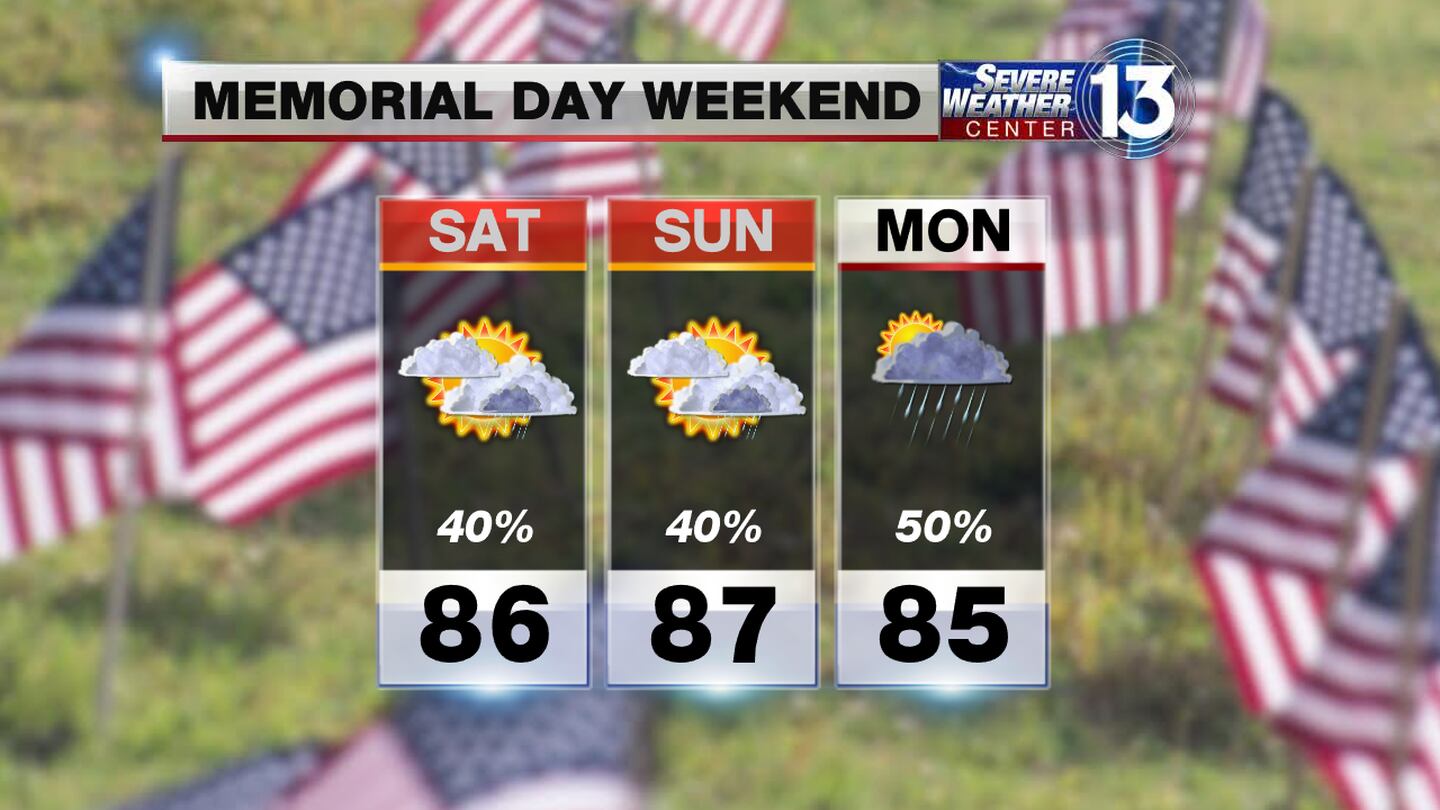 The Fox 13 weather mobile app is a great tool to have nearby as you make plans for the weekend. You can track the rain on the radar and get lightning alerts when thunderstorms are nearby.
CLICK HERE TO DOWNLOAD THE FOX13 WEATHER APP.
---
Download the FOX13 Memphis app to receive alerts from breaking news in your neighborhood.
---
Trending stories:
© 2020 Cox Media Group