MEMPHIS, Tenn. — Finding a stolen car led police to a much bigger discovery, according to the Memphis Police Department (MPD).
MPD said a woman's black Infiniti G37 was stolen from G.E. Patterson Avenue on May 8.
Ten days later, police said they found her Infiniti sitting in the driveway of a house on Pickett Cove. Several men were in the yard of the home, including 18-year-old Jamal Terrell who shut the Infiniti's door and locked the stolen car before running into the house as officers approached, police said.
PHOTOS: Stolen Infiniti leads to guns, drugs & more stolen cars, police say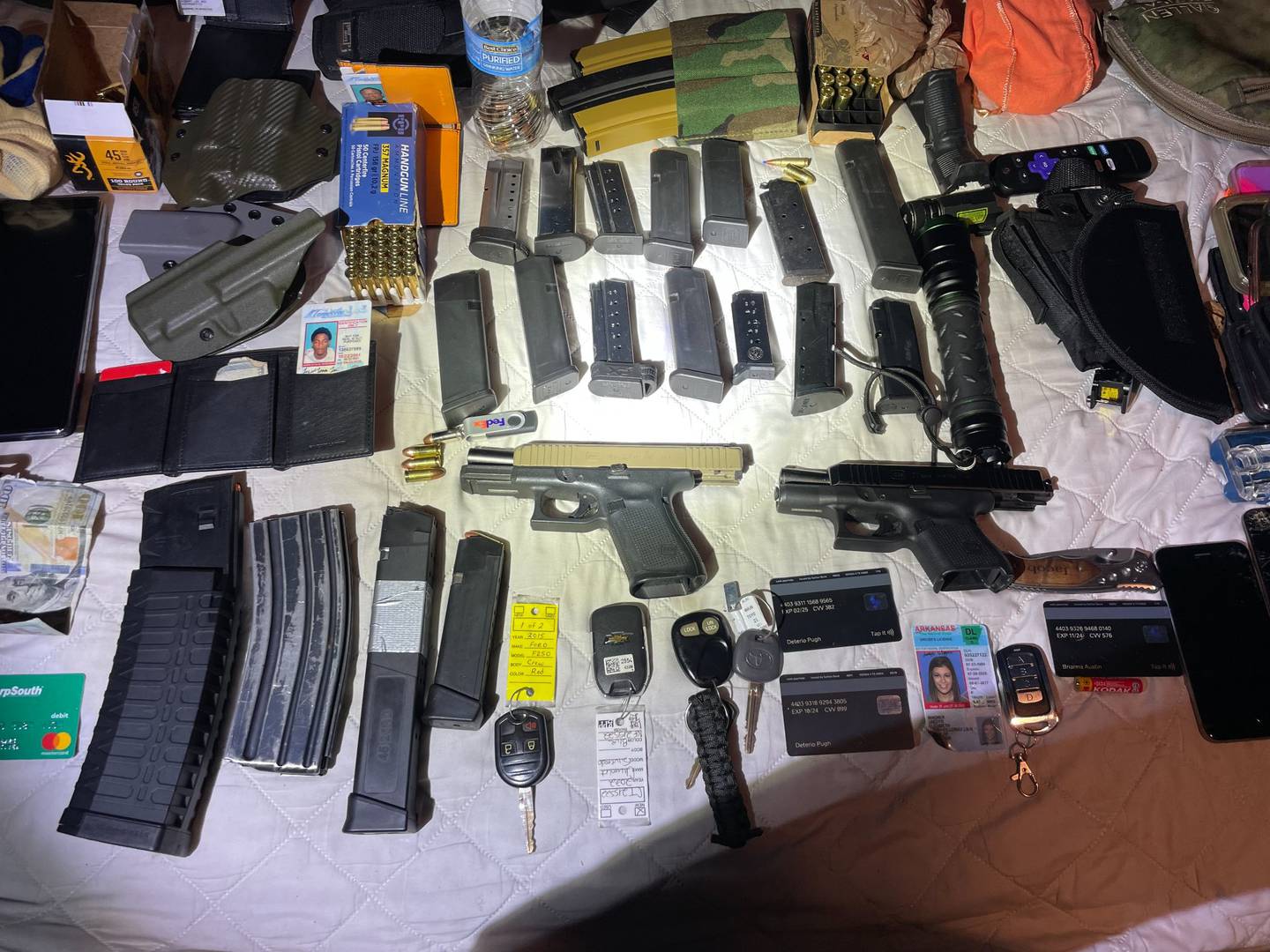 Memphis Police said they were able to get Terrell to come out and took him into custody, but didn't find the key to the stolen Infiniti.
Officers would find that key, however, as they searched the house, along with several guns, brass knuckles, a handcuff key, key fobs to brand new vehicles, several loaded and unloaded magazines, ecstasy pills, weed and property connected to several other auto burglary cases, the police department said.
A Nissan Altima and a Chevrolet Impala found at the home were also stolen, according to MPD.
Terrell was charged with theft of property between $10,000 and $60,000, evading arrest, and two counts of possession of a controlled substance.
Robert Holmes, 21, was also arrested and charged with theft of property between $2,500 and $10,000 and theft of property between $1,000 and $2,500.
Memphis Police said their investigation into this case is still ongoing.
---
Download the FOX13 Memphis app to receive alerts from breaking news in your neighborhood.
---
Trending stories:
©2022 Cox Media Group