MEMPHIS, Tenn. — The impact of the novel coronavirus is being felt all across the Mid-South where new cases are being announced every day and new steps are being taken to help limit the spread. Keep checking back for the latest COVID-19 updates throughout the day.
CLICK HERE for the most up-to-date information on the coronavirus outbreak.
For the latest on coronavirus, stream FOX13 News on FOX13 Memphis Now – it's free on your Roku, Amazon Fire or Apple TV as well as your FOX13 News App.
Below are the latest updates for Saturday, April 4
UPDATE: (9:49 p.m.) UPS at the Bartlett and Oakhaven locations confirmed 2 positive test for coronavirus; one for each facility.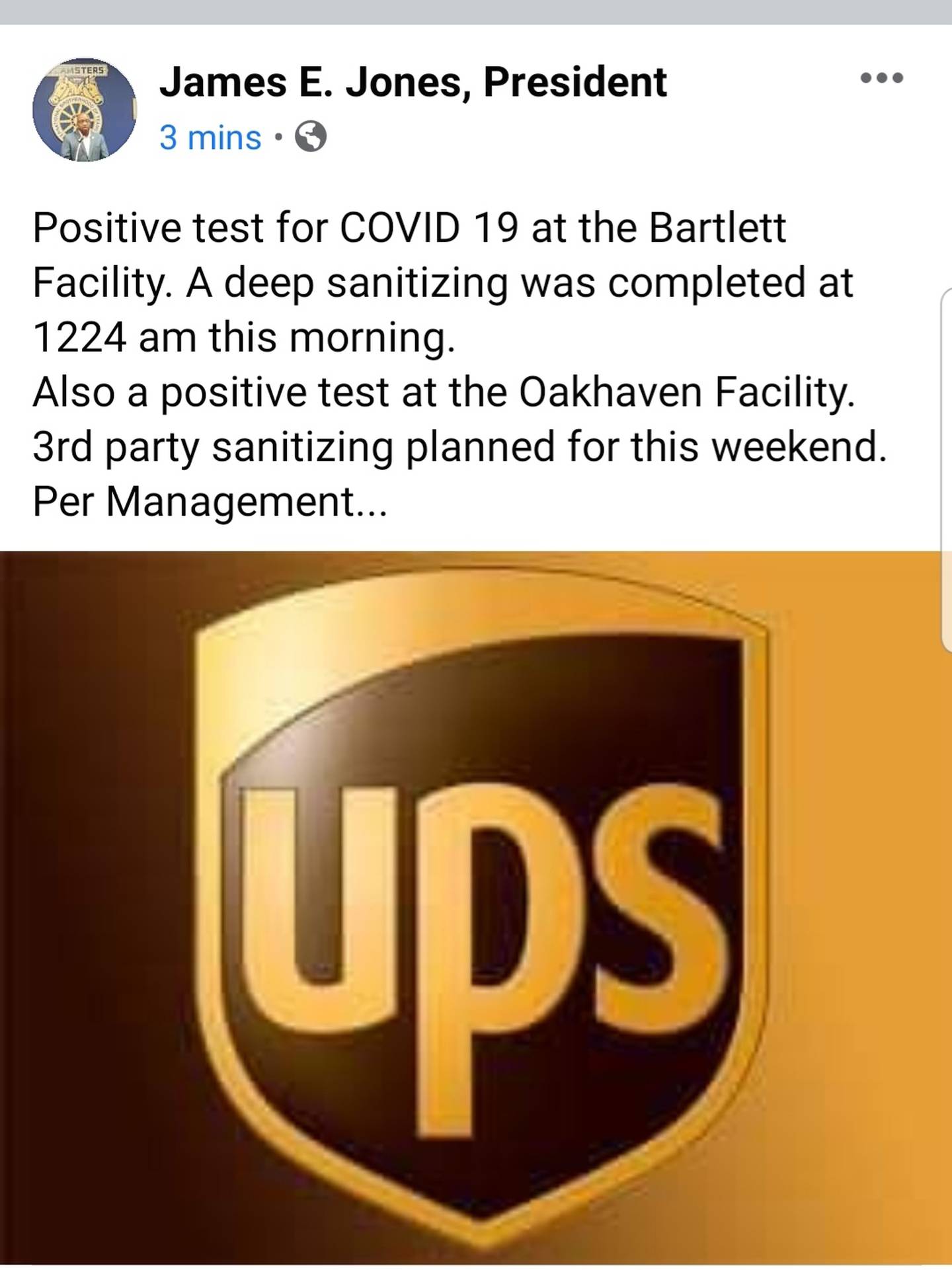 UPDATE: (6:55 p.m) Registration is still open for the UTHSC Online Coronavirus Symposium set for Monday, 11 a.m. to 1 p.m.
UT Health Science Center and other experts will be offering the latest information about COVID-19 with a questionnaire at the end.
You can get more information and register for the free symposium at uthsc.edu/coronavirus.
UPDATE: (2:54 p.m.) COVID-19 Update from the City of Memphis:
706 Confirmed Shelby County Cases
10 Deaths
8,179 Total Tested in Shelby County
UPDATE: (2:00 p.m.) The number of cases of COVID-19 is up to 3,321 in the state of Tennessee, with 43 deaths.
UPDATE: (1:30 p.m.) Arkansas Governor Asa Hutchinson gave his daily press conference on the state's response to the coronavirus.
There are 71 hospitalized.
There have been many loans approved for businesses to keep them afloat.
The state has 66,000 unemployment claims.
In one day, the state had over 300,000 calls for unemployment.
The governor signed a new executive order that merges a lot of directives into one.
This directive is for lodging and hotels, which states they can only occupy are certain essential employees that include healthcare workers, first responders, journalists, federal and state workers and more.
The Correction Institute in Forrest City has seen a small outbreak of the coronavirus.
UPDATE: (1:25 p.m.) TDOC announces an inmate tested positive for COVID-19.
A release said:
While being treated at a local hospital for an unrelated medical issue, an inmate assigned to the Turney Center Industrial Complex in Only, Tennessee tested positive for COVID-19. The inmate was transported to the hospital on March 25. On March 30, when he was scheduled to be discharged, he developed a fever and was then tested for COVID-19. The results returned positive on April 3. Upon discharge from the hospital, the inmate will be held in isolation in a medical infirmary within TDOC until he is determined to be non-infectious, per CDC guidelines.
Two other inmates might have been in contact with the positive case and will be quarantined.
UPDATE: (1:15 p.m.) The Nike Distribution Center in Memphis has been closed.
Nike released a statement:
"The health and safety of our team is always our first priority. We have temporarily closed one of our Memphis, TN, distribution facilities. During this period, we will be conducting a comprehensive disinfection process. We are targeting to reopen the facility tomorrow at 6 a.m. Sunday, April 5. During this period, while our facility is closed, we will pay our employees who have altered schedules and will pay based on standard hours."
UPDATE: (10:00 a.m.) The Mississippi Department of Health says there are 97 new cases of COVID-19 in the state.
This brings the total number to 1,455 and 35 deaths, which is six more deaths from yesterday.
UPDATE: (10:00 a.m.) The Shelby County Health Department says there have been two more deaths in the county, totaling to ten.
Shelby County Health Department is committed to providing our community with the most accurate information about #COVID19.
Today, April 4, 2020, there are 706 confirmed cases in Shelby County including 10 deaths. Please observe Safer at Home orders & social distancing. pic.twitter.com/k0O1Fr2sim

— Shelby County Health (@ShelbyTNHealth) April 4, 2020
UPDATE: (9:55 a.m.) The Arkansas Department of Health announced on their website that there is 743 cases of COVID-19 in the state.
There has been 75 people recover.
UPDATE: (9:25 a.m.) The city of Memphis announced on their website there are now 706 cases of the coronavirus in Shelby County.
That is 66 new cases of the virus.
UPDATE: (6:05 a.m.) We have an updated number of cases in the world and the Mid-South.
World: 1,123,024
World deaths: 59,140
World total recovered: 228,006
U.S.: 278,458
U.S. deaths: 7,159
U.S. total recovered: 9,897
Tennessee: 3,067
Arkansas: 704
Mississippi: 1,358
© 2020 Cox Media Group