MEMPHIS, Tenn. — Our risk for severe weather today has increased this morning.
(The following is a loose guideline of general expectations for later today)
GREEN: Light rain chances
YELLOW: Showers and storms expected; strong winds and hail a threat; watching for tornado potential
ORANGE: Strongest storms expected; tornado potential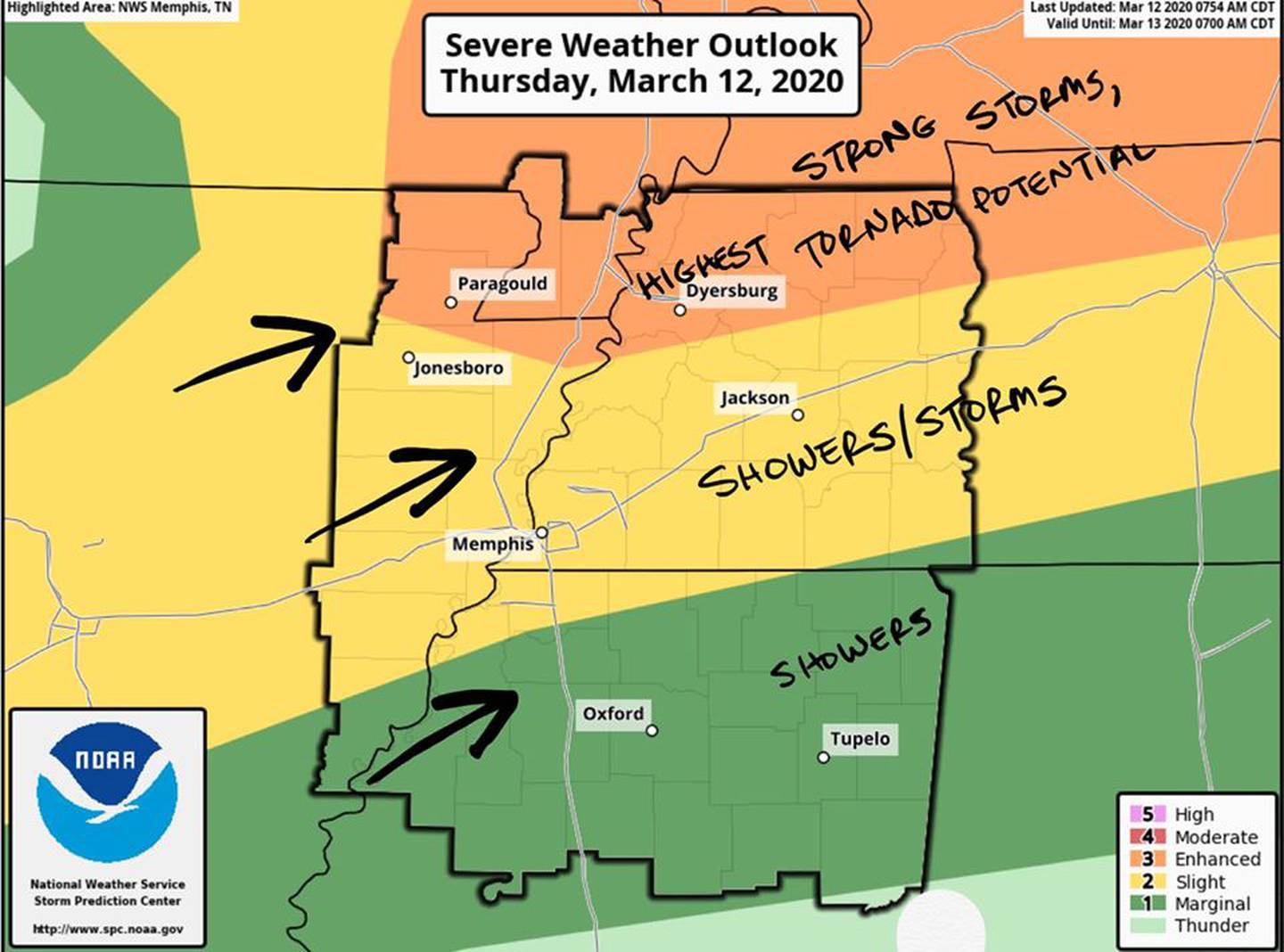 Remember: tornadoes don't respect these color boundaries and can form or cross all over.
These are guidelines showing where the atmosphere will be the most attractive for each weather type.
TIMING: some scattered showers are possible all day, but the best chance for strongest storms will begin to near the Jonesboro region around 8-10 p.m. this evening. Close to Memphis between 9 p.m. - 12 a.m.
Storm strength has the potential to weaken as we trend toward the later hours and that would be a good thing.
Your FOX13 Severe Weather Team is monitoring this threat and will have frequent updates on our social media feeds as well as on FOX13NEWS throughout the evening.
And with a good chance for more storms ahead of us this month, I encourage you all to have a way to receive weather warnings. Please download a free weather app (the FOX13 Weather App is a great free option).
Stay informed and safe and have a great day!
© 2020 Cox Media Group