PULASKI, N.Y. — A sleeping New York man was suddenly awakened in a most frightening manner when a 6-foot snake fell out of his ceiling and landed on him in bed.
Officers with the New York Department of Environmental Conservation responded to the man's panicked call.
Trending stories:
When they arrived at the victim's apartment in Pulaski, near the eastern shore of Lake Ontario, they discovered the large snake and identified it as a Red-Tailed boa constrictor.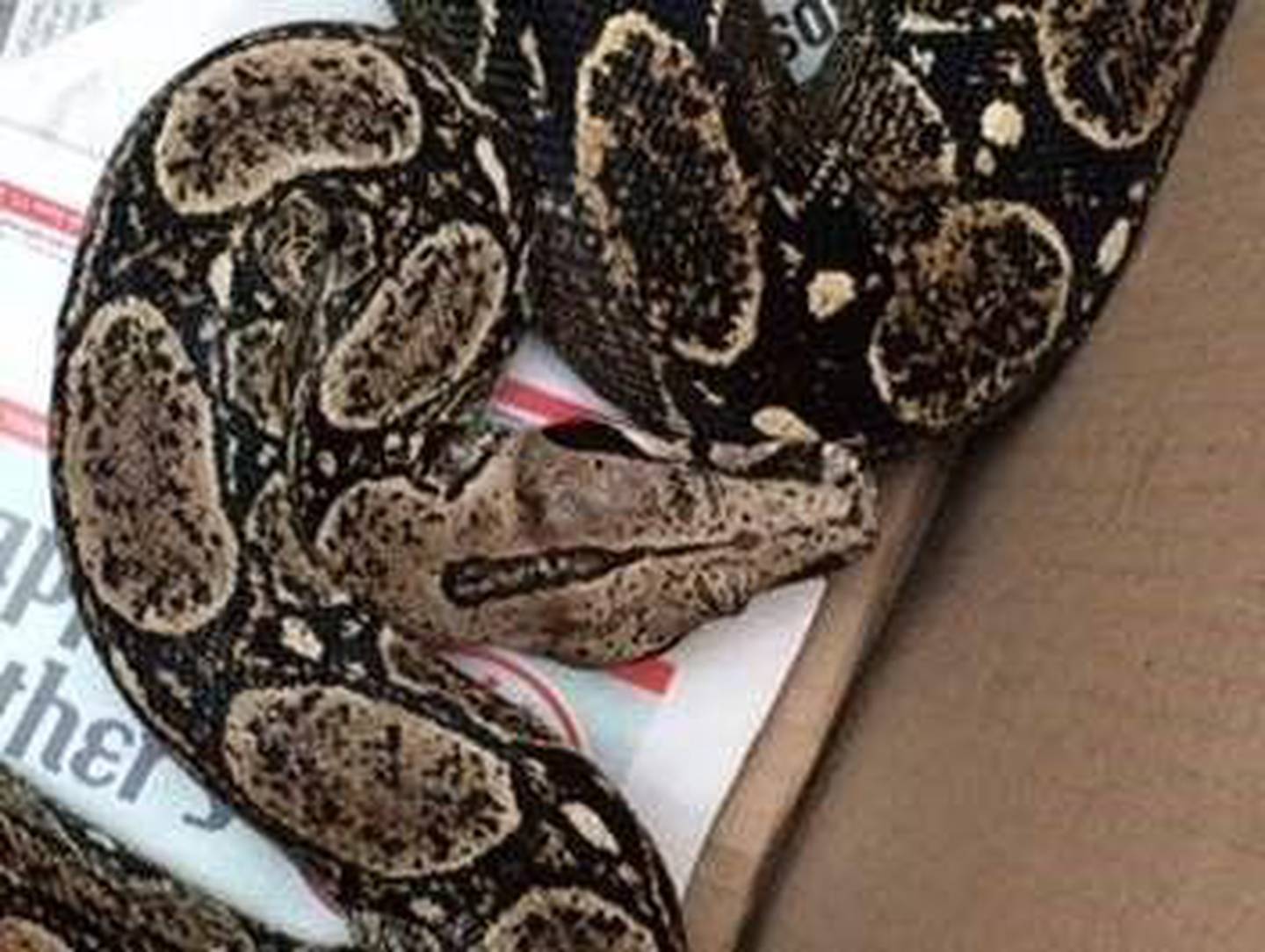 This Red-Tailed boa constrictor escaped from its enclosure in a Pulaski, New York, apartment and startled its neighbor awake when it suddenly dropped from the ceiling onto the sleeping man.
The snake, as it turns out, was a pet that had escaped from its enclosure in the apartment above and had slithered into the ceiling between the two units.
Officials with the NY DEC said the snake is legal in New York and returned the reptile to its owner.
Cox Media Group